---
Online Degrees and Programs
Fall 2023 Online Course Schedule
Gateway Online offers primarily 8-week online courses while retaining a select number of 16-week courses. Learn more about the 8-week online course schedule and how to succeed in 8 weeks.
8-Week Courses Fall 2023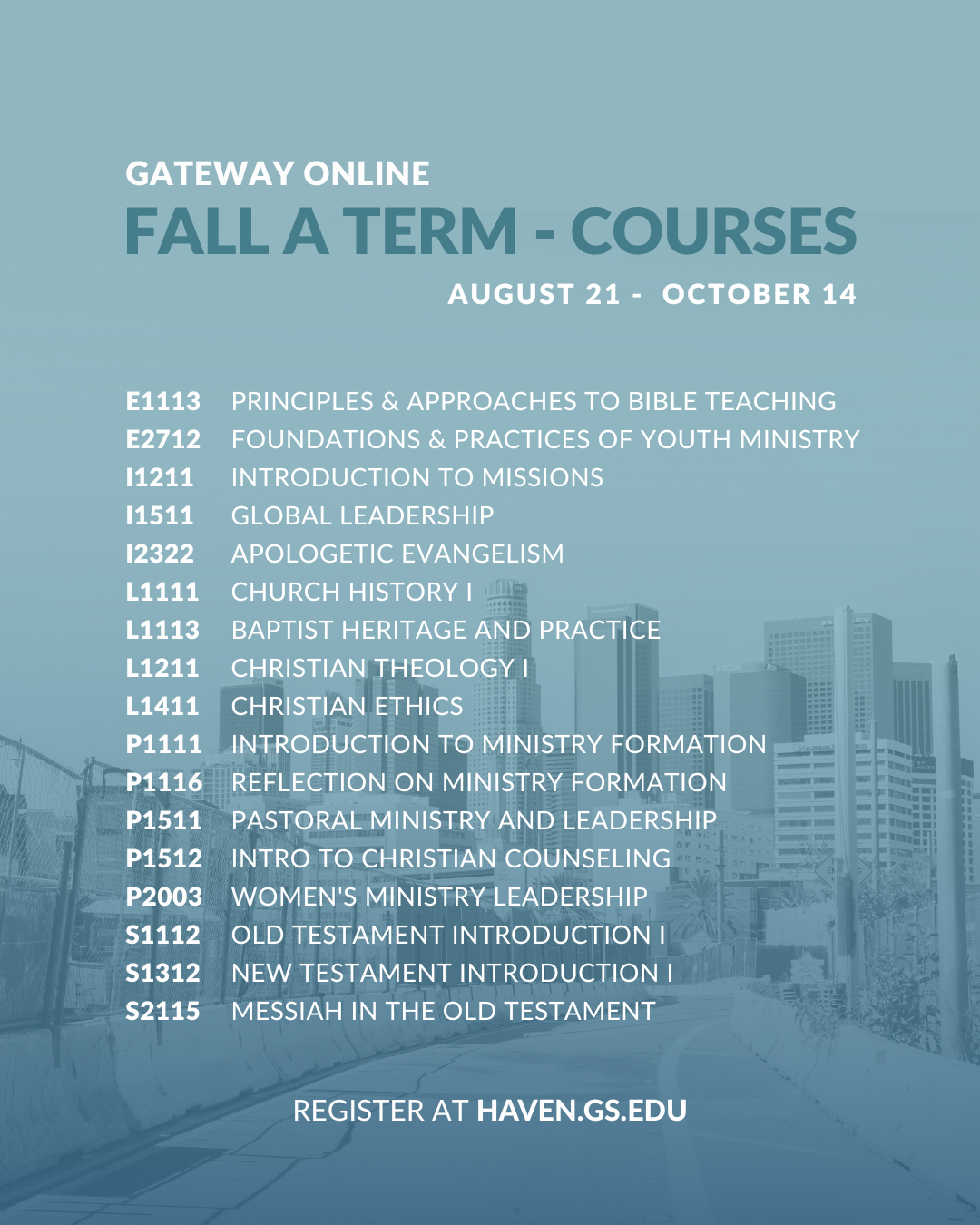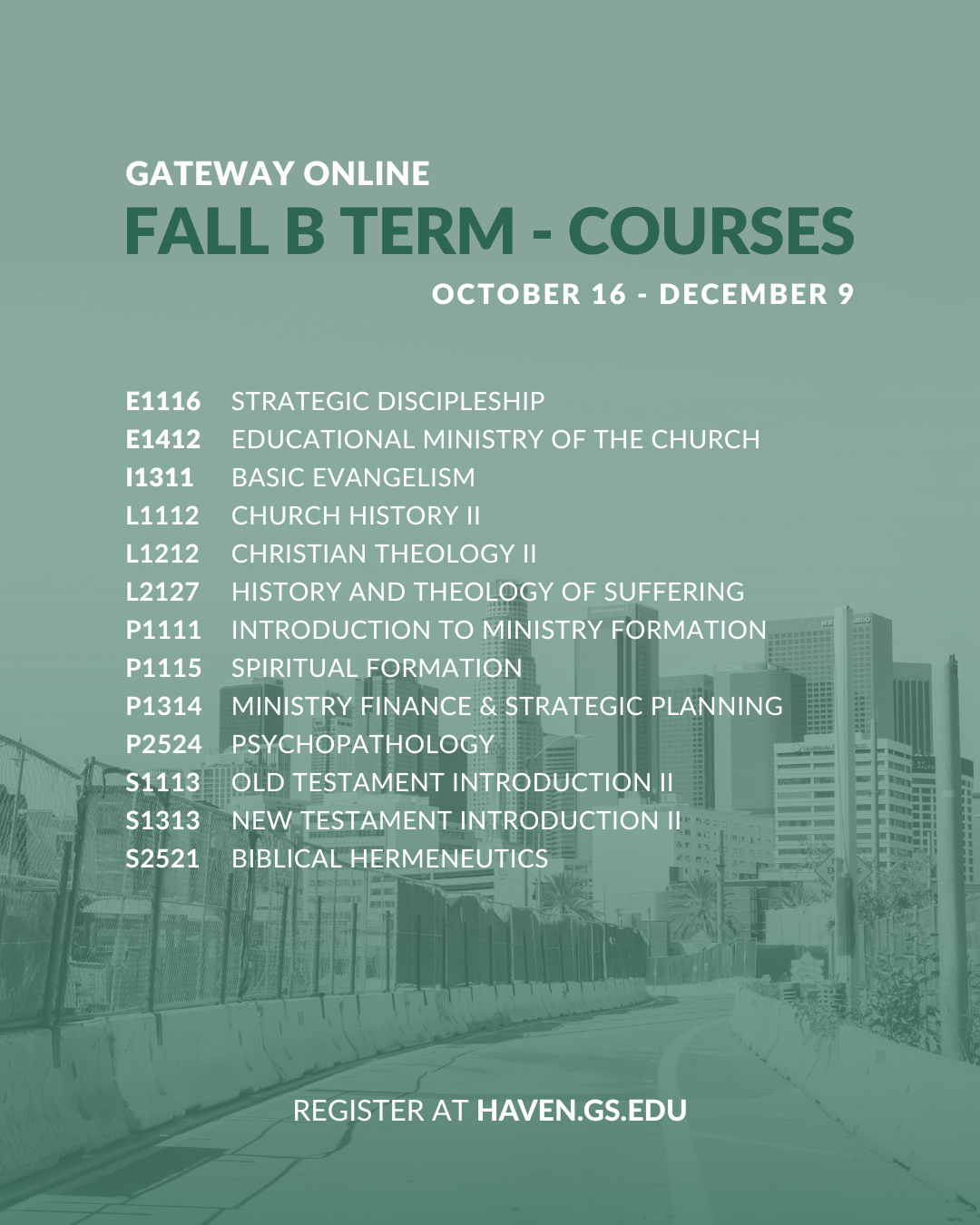 16-Week Courses Fall 2023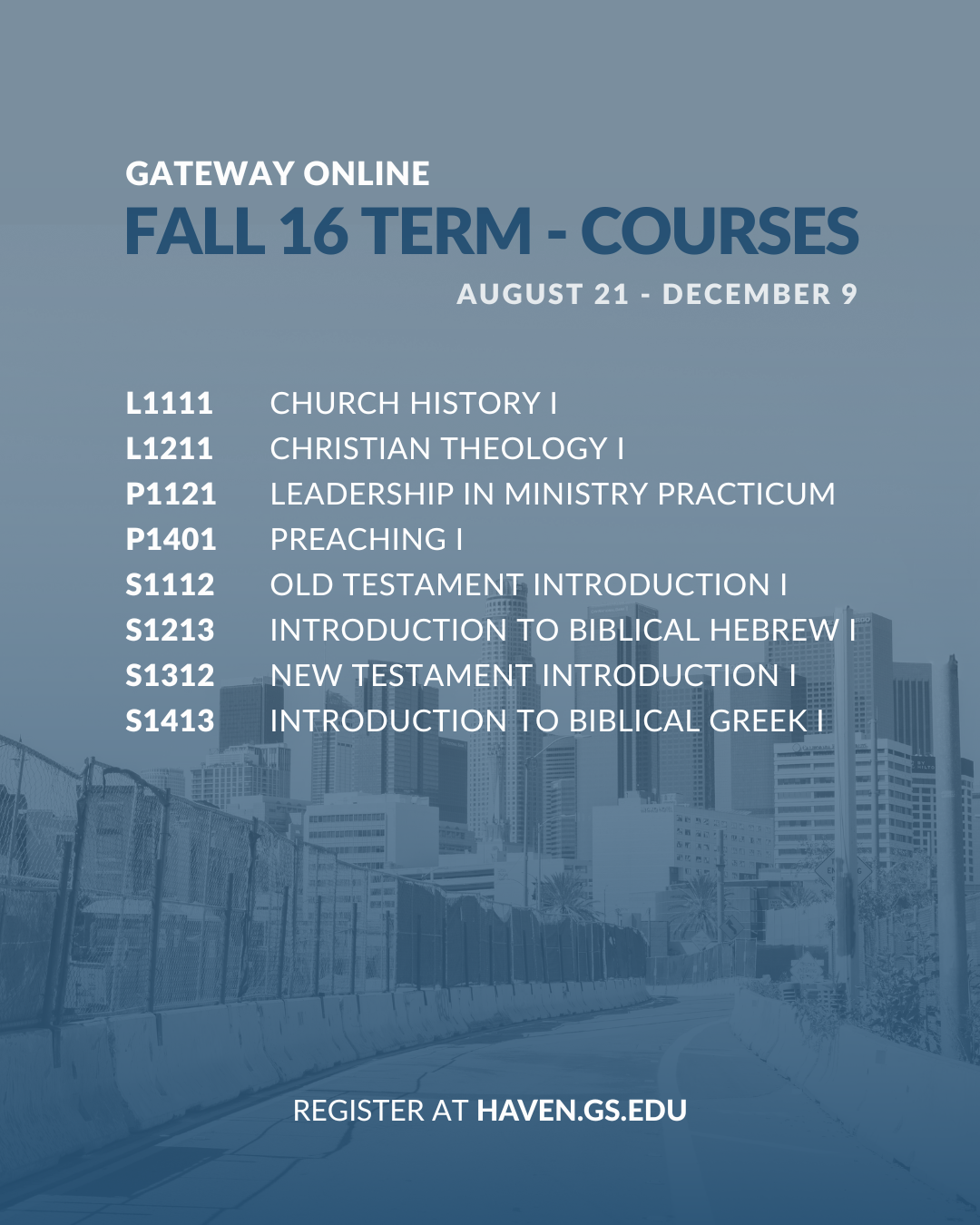 term options
With the addition of the 8-week terms, Gateway Online offers students the flexibility to take one or two subjects at a time while making substantial progress toward their graduation timeline.

Gateway's online program offers the same, rigorous theological education that you get on campus, but with maximum flexibility. Our 8-week courses will maintain that rigorous education, not removing workload but rethinking our curriculum for students' success in 8 weeks.