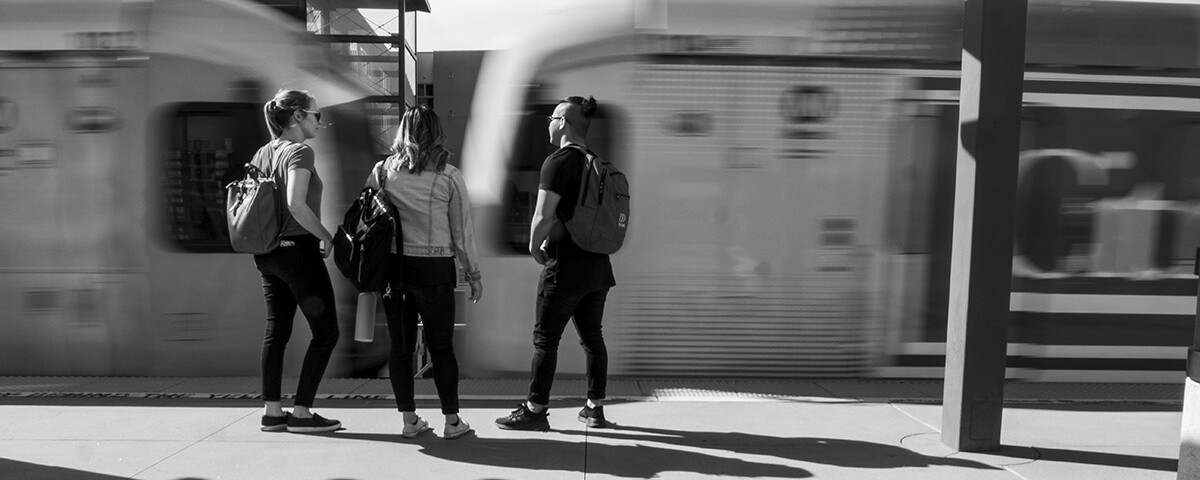 Master of Divinity
Focus Highlights
The Master of Divinity (MDiv) is a three-year, 90 credit hour program designed to set students on a trajectory of lifelong personal, spiritual, and professional growth. The MDiv is available at every Gateway Seminary campus and fully online.
Concentrations
A concentration consists of at least 10 hours of specialized study focused on a designated academic area and/or vocational objective. Most concentrations can be achieved by utilizing the free electives in the standard MDiv. Gateway students can pursue any concentration, but they may need to supplement their campus classes with appropriate electives available either online or at another campus.
Ministry Path
Pastor, church planter, missional strategist, director of missions, denominational worker, chaplain.
Why a Master of Divinity at Gateway Seminary?
By the completion of the MDiv, the student will:
Exhibit an introductory graduate-level understanding of the Bible's content, contexts, structure, and message; demonstrate the ability to conduct solid research with a goal of properly applying the Bible to modern life.
Demonstrate sufficient knowledge of the Christian historical, theological, and ethical frameworks commonly held in the believers' church tradition to sustain ministerial leadership to God's glory.
Affirm God's calling and explore areas of spiritual formation and self-awareness appropriate for ministry leadership.
Demonstrate basic comprehension of the theology and theory, and develop competence in the practice of pastoral care, counseling, proclamation, and worship leadership.
Understand theory and develop practical skills to be effective in communicating and living the Gospel in ecclesiological, missional, and intercultural contexts.
Demonstrate comprehension of effective leadership principles and Bible teaching skills in Christian education ministries.
Prerequisites
A regionally accredited bachelor's degree or its equivalent.
Master's by Exception
Gateway Seminary will consider applicants lacking an accredited undergraduate degree for admission to its basic master's degrees. A student must request admission under this provision in writing through the Office of Enrollment and may initiate this request only after all qualifying criteria have been met:

• Applicants must demonstrate their ability to do graduate-level work by entering the Seminary as a diploma student and by completing at least 15 hours of Gateway Seminary coursework required in the master's degree sought (at least 6 hours of introductory courses in New Testament, Old Testament, history, or theology) with a minimum GPA of 3.2. Electives, transfer credits and ADVANCE courses may not be used to satisfy this requirement.

• This provision will not be granted to previous students who graduated with diploma degrees.