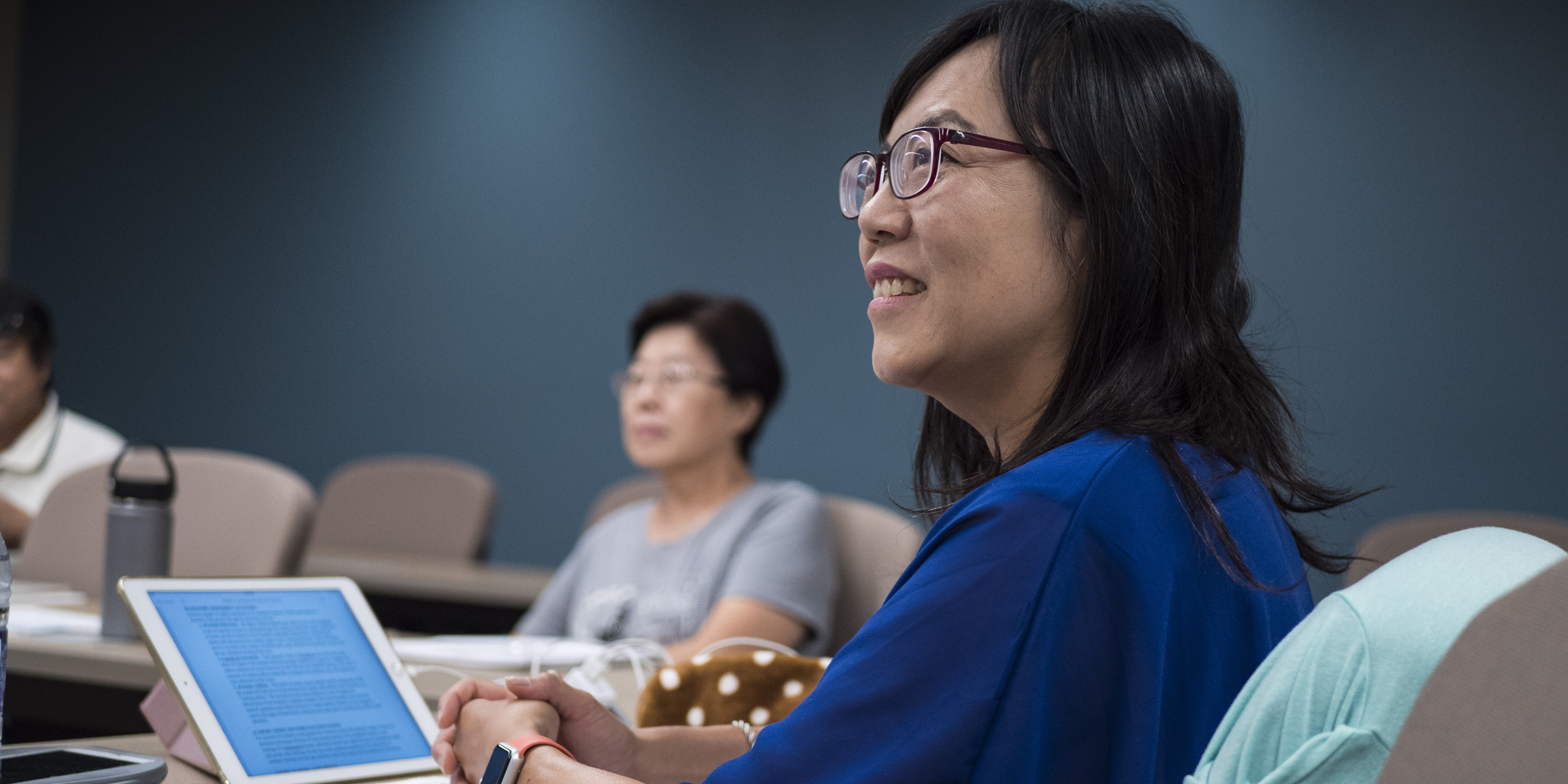 Thank you for your interest in coming to the U.S. to attend Gateway Seminary! The goal of the International Student Office is to assist in making your process of coming to the U.S. and maintaining your eligibility as smooth as possible. The sections below will help familiarize you with what is required to apply to the Seminary, to gain entry to the U.S., and maintain your status.
For questions, please contact the International Student Office at or 888.442.8701.
Applying to the Seminary
International students can attend the following Gateway Seminary locations:
• Los Angeles Campus
• San Francisco Campus
• Arizona Campus
The application process for any non-US resident consists of two major parts, the international student pre-application and admission application to the Seminary. To ensure sufficient processing time, the deadlines for pre-application and admission application material submissions are November 1, for spring semester, and June 1, for fall semester.
INTERNATIONAL STUDENT PRE-APPLICATION
The pre-application process includes the following elements:
1. Pre-Application Form:
Download one of the Pre-Application Form versions below and use the included checklist to guide your process:
• English
• Korean
• Chinese
*Spousal Presence: A marriage bond is second only to a personal relationship with Christ. A biblically healthy marriage requires presence (Genesis 2:24). Therefore, applicants must reside in the same home as their spouse in order to be considered for acceptance at Gateway Seminary. Standing exceptions are only made for students whose spouse is on an extended leave with the military.
2. Financial support verification:
• Applicants must complete and submit financial documentation as described on Section II of the pre-application.
• Please refer to the Estimated Financial Expenses (download) document to determine how much financial support is needed.
• Financial amounts must be converted to U.S. dollars and all supporting documents must be translated into English.
3. English proficiency:
• If English is not the applicant's first language, the Seminary requires an official copy of the Test of English as a Foreign Language (TOEFL) score.
• Please see our Academic Catalog to determine the required TOEFL score for the different degree programs.
• An exemption of the TOEFL requirement may be granted if the applicant has received a degree from an accredited institution where the instruction was entirely in English.
• Other exemptions are available if applying to the Chinese or Korean Bilingual programs.
4. Official transcripts and transcript evaluation:
• Applicants must submit official transcripts of all college, university, and seminary education. These transcripts must be translated into English and sent in a sealed envelope directly from the educational institution to the Enrollment Office.
• If transcript of the qualifying degree is from a school outside the United States, will need to be evaluated by a professional evaluation agency such as the International Education Research Foundation, Inc. An official copy of the evaluation results should be sent directly to the Enrollment Services Office.
• Transcripts submitted from institutions that have formal partnerships (Memorandum of Understanding) with Gateway Seminary are not required to submit professional evaluations of transcripts, unless applying to a doctoral degree program.
ADMISSION APPLICATION
To begin your application, or for additional information on the admission process please use the link below:APPLY NOW *To be considered for Southern Baptist student admission status, international applicants must be a member of a Baptist church in their home country or a member of a Southern Baptist church in the United States prior to admission. This church membership is validated through the church endorsement form of the admission application. Southern Baptist students must maintain their affiliation and active membership in a local Southern Baptist church during their studies at Gateway Seminary.
Applying for a Visa
Upon final approval for admission, you will be issued a document called the Form I-20, "Certificate of Eligibility for Nonimmigrant Student Status." The Form I-20 is a paper record of your information in the Student and Exchange Visitor Information System (SEVIS) database.
After receiving your Form I-20, you must pay the I-901 SEVIS Fee. You can pay your I-901 SEVIS Fee online at FMJfee.com. You must present the receipt as proof of payment when you apply for visa.
After paying the I-901 SEVIS Fee and getting a receipt, you must apply for a visa at any U.S. Embassy or Consulate before you come to the United States.
To receive a visa, you will have to participate in an in-person interview. During your visa interview, you will need to establish that you meet the requirements under U.S. law to receive the category of visa for which you are applying. The consular officer will determine if you qualify to receive a visa and which visa category is appropriate based on your purpose of travel.
The following link can provide you additional detailed information on the visa process: U.S. Department of State Visas (F visa)
Transferring to the Seminary
For current international students, attending another approved Student and Exchange Visitor Information (SEVIS) school, you will begin your process by applying to the Seminary (see above "Applying to the Seminary" section for the process).
Upon notification of approval for admission, you will be issued an International Student Transfer Form. The transfer form assists the Seminary with knowing when your SEVIS record will be released by your current school, and to ensure that you are in good standing with government. Upon successful release and transfer of your SEVIS record, you will be issued a new Form I-20 listing you under Gateway Seminary.
The Seminary does not accept students with a terminated SEVIS record. If you have a terminated SEVIS record please contact the International Student Office at or 888.442.8701 to discuss your situation prior to applying.
The following link can provide you additional information on transferring to another school: Study in the States
Employment
Employment for international students is highly regulated due to the fact that the purpose for being in the U.S. is to study.
Students on F-1 visas are eligible to apply for part-time work on campus, although on-campus employment opportunities are limited.
Family members and dependents on F-2 visa are not allowed to work at any time during their stay in the United States.
Other potential employment opportunities can be through Curricular Practical Training (CPT) and Optional Practical Training (OPT), which are programs tied to course(s) of study and require prior approval by the Seminary's International Student Office and/or U.S. Immigration and Customs Enforcement.
The following link can provide you additional information on working in the U.S.: Study in the States
Travel Outside the U.S.
When traveling outside of the U.S., with the intent to return, international students and dependents need to ensure the following items are satisfied:
• Notify the International Student Office of traveling (dates, location, etc.).
• Obtain travel endorsement on page 2 of Form I-20 for anyone who will be traveling.
Notifying the International Student Office of travel is important as this Seminary office will assist with potential issues related to your returning to the U.S.
Travel endorsement signature, for page 2 of the Form I-20, can only be obtained from a Designated School Official (DSO). A DSO is a Seminary staff member who is authorized, by the government, to work with international students at a specific campus.
At times, travel outside of the U.S. may be highly discouraged or not allowed due to processes engaged in with the government, such as applying for Optional Practical Training (OPT) or a visa change.
The following link can provide you additional information on traveling: Study in the States
Additional Resources
• Seminary Student Housing – Only offered at the Los Angeles Campus, for international students in the form of apartment complexes, comprised of one and two-bedroom units, approximately three miles from the campus building. Student housing services single students, married couples, and families, with children under the age of nineteen (19).
• Study in the States – U.S. Homeland Security website offering prospective and current F students information and resources to learn about the process for becoming an international student and the rules for studying in the United States as an international student.
• U.S. Immigration and Customs Enforcement (USCIS) – Website offering an overview of rules and processes that apply to international students.
• Sprintax – Company that offers U.S. tax preparation services for Nonresidents.
*This is a brief list of internet resources and being listed does not serve as an endorsement of these websites or services by Gateway Seminary.