Interested in Attending Gateway?
Already a Part of the Gateway Family?
Gateway News
Dr. John Herbert Sailhamer, 70, an evangelical Old Testament scholar and theologian, died Jan. 9, 2017 after a long battle with Parkinson's disease and Lewy Body Dementia.
Relatives and friends celebrated with Gateway Seminary's first graduating class Dec. 17 in the chapel of the Los Angeles campus.
The final piece in Gateway Seminary's transition drops into place as the Seminary's new San Francisco Campus (SFC) opens in Fremont, Calif. on Jan. 10. Spring classes begin there Jan. 30.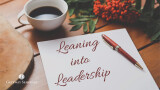 Thursday, February 02, 2017, 12:15 PM - 1:30 PM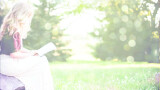 Friday, April 07, 2017, 7:00 PM - Saturday, April 08, 2017, 12:00 PM