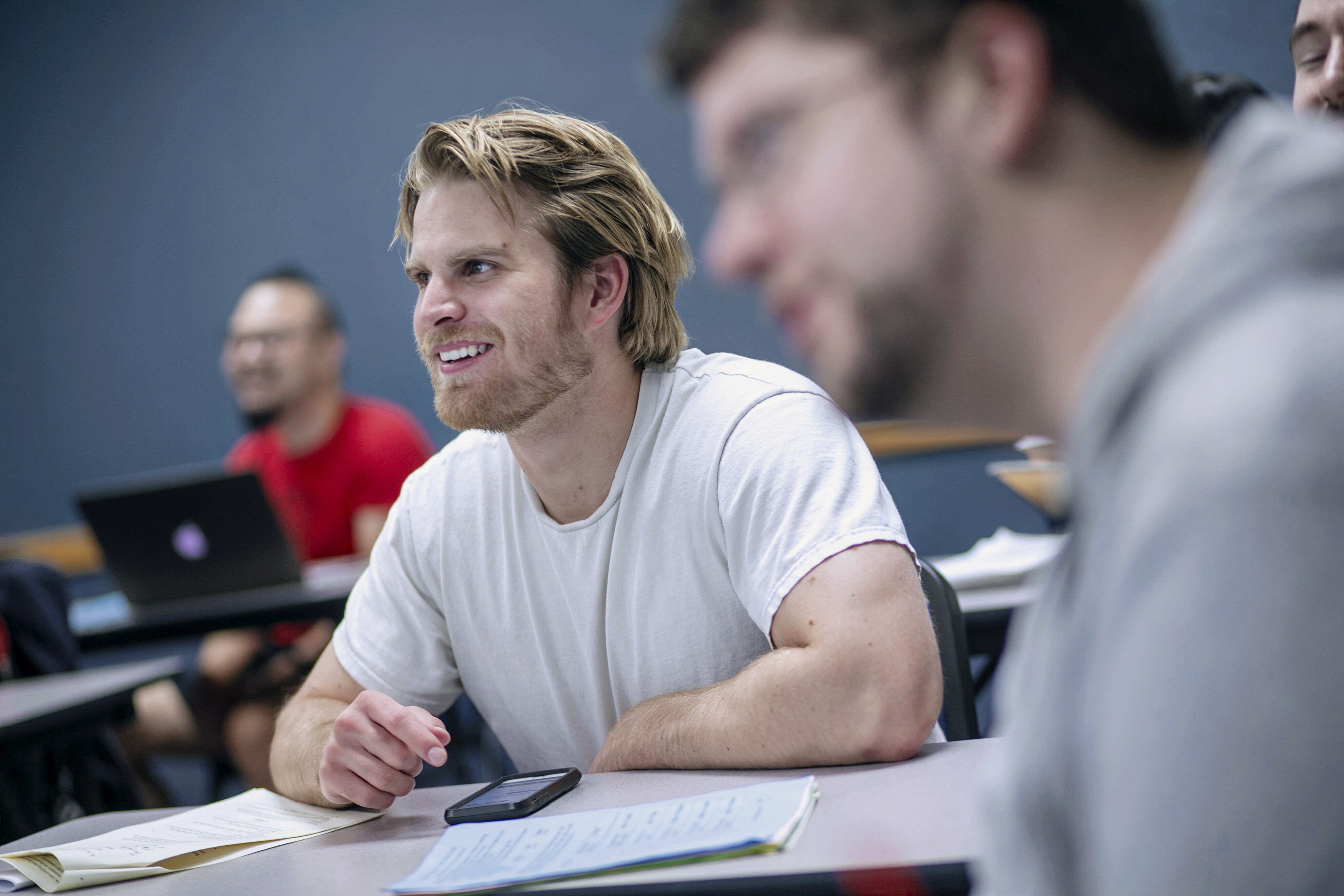 Theological Field Education (TFE) is real-life, hands-on ministry in a safe setting that provides an opportunity for students to learn and grow while developing ministry skills through leadership and reflective feedback.
TFE is a required ministry practicum course in which students participate in a ministry internship under the supervision of mentors and in the context of a peer reflection group.

All master's degrees and diplomas require the two-semester TFE course, except for the Master of Theological Studies, which offers TFE as an elective option.
TFE Application. All Gateway Seminary students must enroll in TFE through the TFE Office by completing the TFE application (available in the spring for the following fall-spring school year). TFE application invitations are sent in April of each spring semester. If you do not receive the invite, contact the TFE office at . You may not enroll through the Registrar's office until your TFE application is approved.
TFE Overseas. Are you interested and available to take a summer or semester overseas to work alongside a missionary and fulfill your TFE requirement at the same time? I2211 Short-term International Internship – Concentrated TFE offers you this opportunity. You must have an overseas missionary contact that will host you. You must be able to provide your own transportation to and from the field. You must be able to provide your cost of living on the field beyond what the missionary can provide and you must be able to take care of your Gateway fees related to the course. If these fit within your plan, you should speak to one of the professors in the Kim School and to the TFE director to discuss the details of your plan. We pray God's blessing on you as you consider this experience.
Clinical Pastoral Education (CPE) is an educational model to teach pastoral care to clergy and others. CPE is the primary method of training hospital and hospice chaplains and spiritual care providers in the United States, Canada, Australia, and New Zealand. CPE is both a multicultural and interfaith experience that uses real-life ministry encounters of students to improve the ministry and pastoral care provided by caregivers. One unit of CPE from an accredited CPE program will meet your ministry practicum (TFE) requirement for your degree. Gateway Seminary does not provide TFE credit for CPE units taken in the past. If you have further questions or to request CPE details, consult with the TFE Director.

General Information
TFE shapes Christian leaders through a ministry practicum that is based upon a 360-degree feedback team. The objective is for every student to develop the core competencies needed for ministry, growth in their understanding of self, and increased spiritual vitality.
TFE's only prerequisite is P1111 Introduction to Ministry Formation
The TFE application link & password will be sent on April 1*
The TFE application is due by May 15
Students will be notified of acceptance after June 1
Field Mentors must complete Field Mentor Training by August 15
TFE is a two-semester course offered in a fall-spring sequence only
Completion of both semesters is required to complete the course
Students will meet in the same class section for both semesters
TFE continues for 35 consecutive weeks (late August - early May)
*If you do not receive the TFE application link & password after April 1, contact the TFE office at .
TFE Contact Information:
| | | |
| --- | --- | --- |
| Director of Theological Field Education | Rich Johnstone | |
| TFE Office at LAC | TFE Office | |
| SFC TFE Coordinator | Andrew Flagg | |
| AZC TFE Coordinator | Dallas Bivins | |
| RMC TFE Coordinator | Joel Bundick | |
| PNWC TFE Coordinator | Jim Fitzpatrick | |
| Online TFE Coordinator | Kristen Ferguson | |
| Chaplaincy/Clinical Pastoral Education | Phil Conner | |