Course Schedule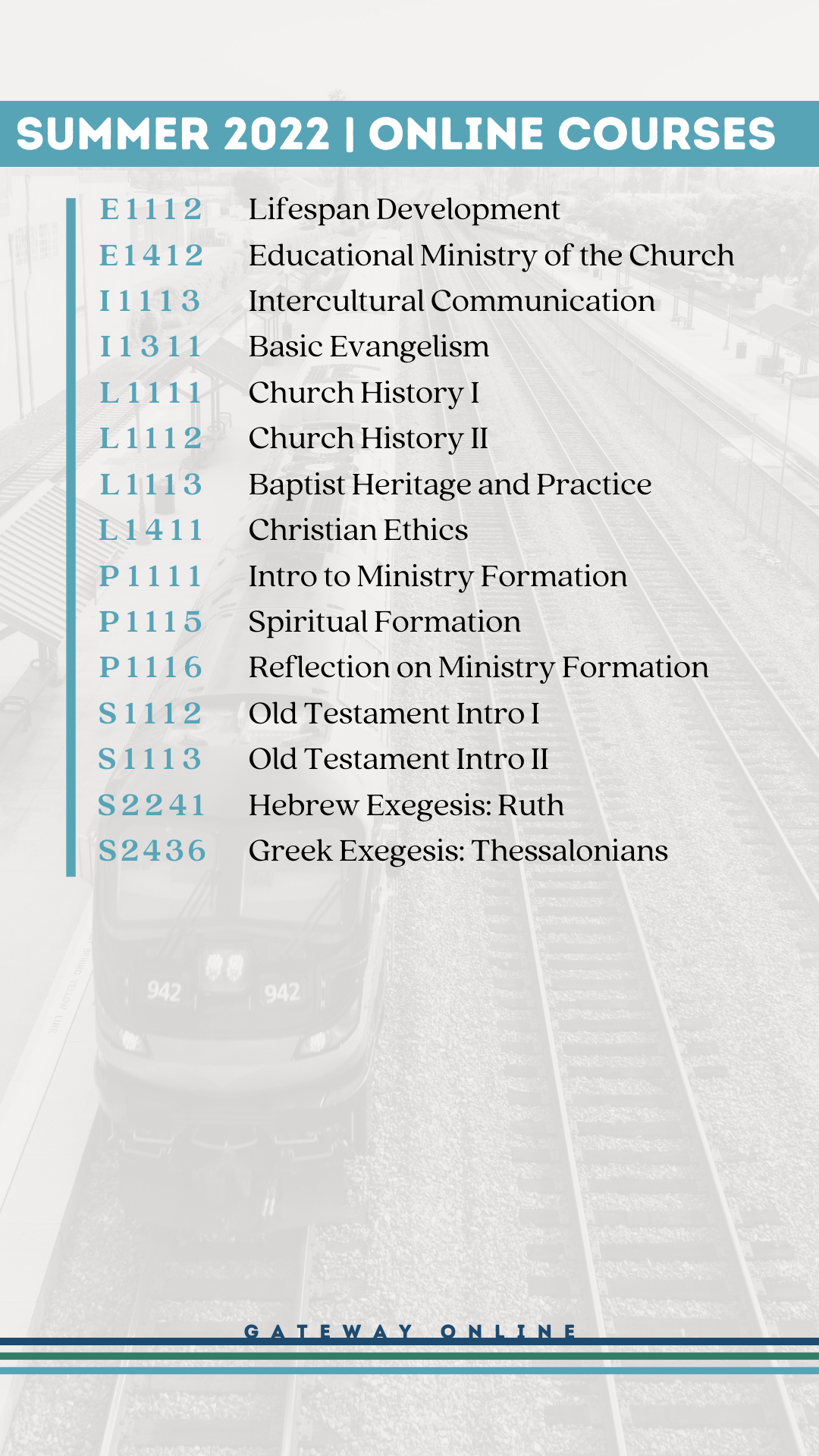 *The online course schedule is subject to change. Depending on enrollment, course sections may be added or removed to meet the demand of the students' needs.

Use the above button to sample L3100 Special Studies in Church History: Jonathan Edwards: Life, Thought and Legacy taught by Dr. Chris Chun. Spend some time getting familiar with Canvas, our online learning platform.
Fall 2022 Online Course Schedule
In Fall 2022, Gateway Online will be transitioning to primarily 8-week online courses while retaining a select number of 16-week courses. Learn more about the 8-week online course schedule and how to succeed in 8 weeks.
8-Week Courses Fall 2022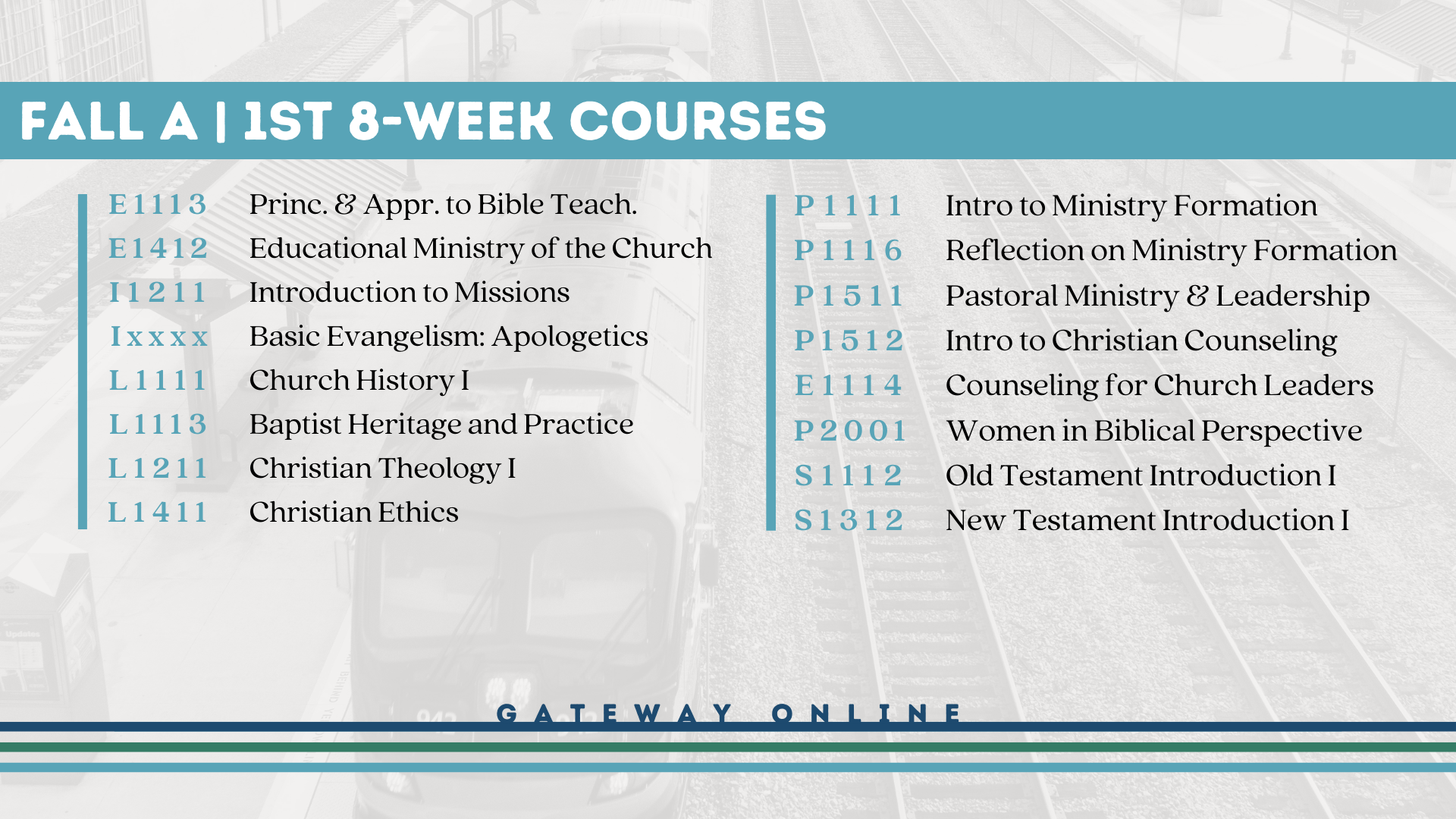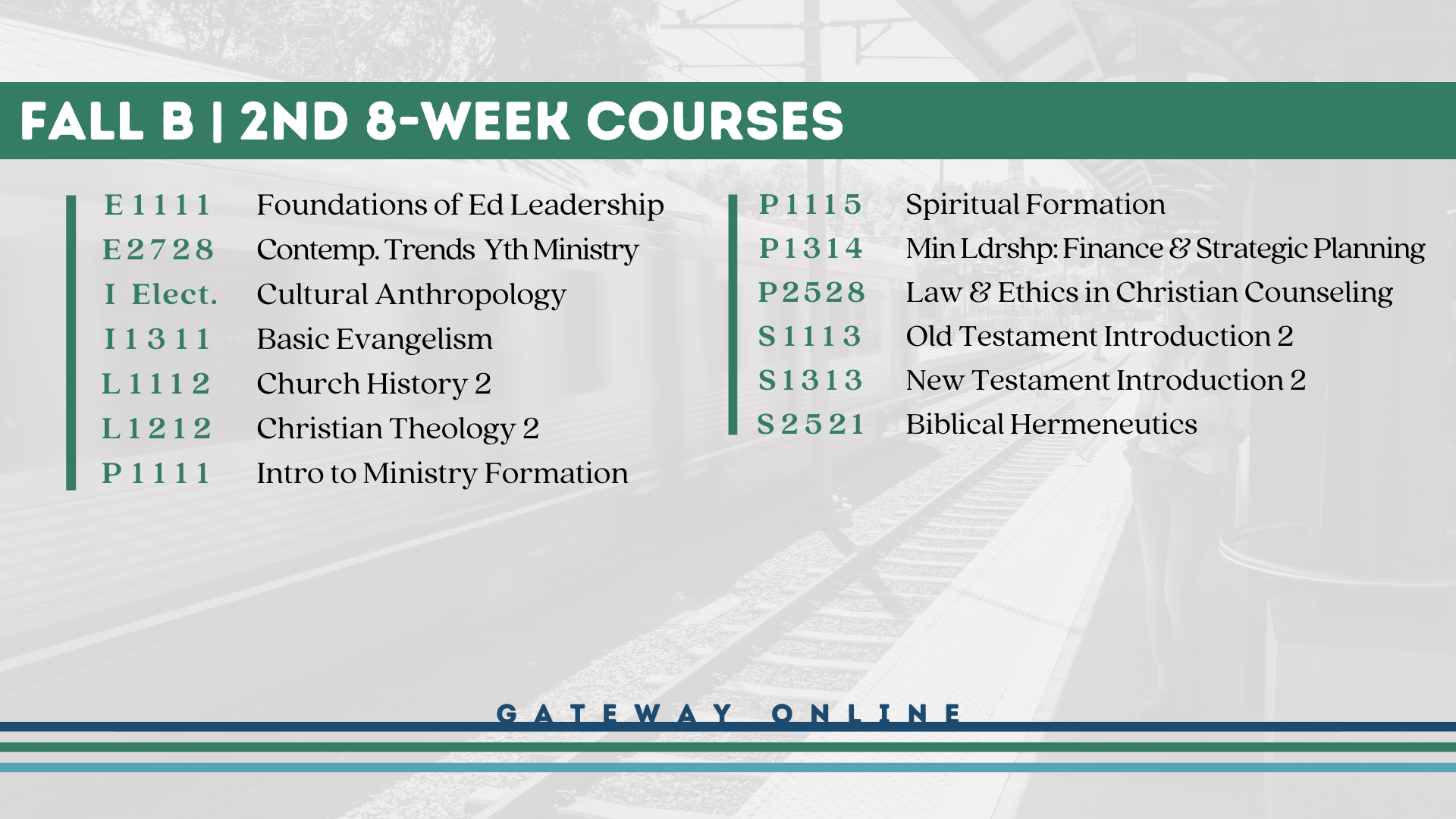 16-Week Courses Fall 2022
term options
With the addition of the 8-week terms, Gateway Online offers students the flexibility to take one or two subjects at a time while making substantial progress toward their graduation timeline.

Gateway's online program offers the same, rigorous theological education that you get on-campus, but with maximum flexibility. Our 8-week courses will maintain that rigorous education, not removing workload but rethinking our curriculum for students' success in 8 weeks.