The Registrar's Office keeps track of and maintains all student academic records. It provides students with a progress sheet, registration information, and grade reports, as well as handles all academic procedures such as bypass, transfer credit, and qualification for graduation. The Registrar also verifies enrollment for organizations such as student loan institutions and Veterans Affairs.
Transcript Request Information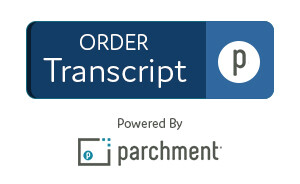 Gateway Seminary uses Parchment to fulfill all transcript orders. Please click here to create an account or order a transcript.
Graduation Information
Commencement ceremonies are held at the conclusion of each Fall and Spring semester. Spring commencements are held at all five Gateway Seminary campuses; only the Ontario California Campus has a Fall ceremony. Gateway students may choose to participate in the ceremony at any campus and must complete a graduation application before the end of the semester preceding their final semester (end of the Fall semester for Spring graduation; end of the Spring semester for Fall graduation).
Students can log into Haven to obtain more information about the graduation process. In Haven, the Academics tab on the top menu bar will display a Graduation button on the right of the page. This page contains a graduation timeline, all graduation information, and frequently asked questions. Only current students are able to access the graduation information. If you are not a current student and wish to graduate, you must contact .
Forms
Course Audit Request
Gateway Diploma Request
Current students must log into Haven in order to access required forms.
Contact Information
Call us at 909.687.1468 or send an email to

Gateway Seminary
3210 East Guasti Road
Ontario, CA 91761