Our Staff
« Back to Staff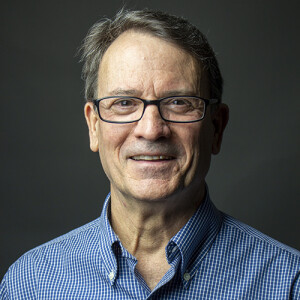 Dr. Michael Kuykendall has been teaching for Gateway Seminary since 1989. A former pastor, he maintains a regular preaching and teaching schedule for local churches in the Pacific Northwest.

His research interests include Bible translation, history of the English Bible, Baptist history, and apocalyptic literature. He has published articles on all these interests in Baptist History & Heritage Journal, Bible Review Journal, Pneuma, Theological Librarianship, SBCLIFE, Explore the Bible, Lexham Bible Dictionary, and Journal of the Evangelical Theological Society. He has also contributed two chapters with Jim L. Wilson, R. Gregg Watson, Michael Kuykendall, and David Johnson, Impact Preaching: A Case for the One-Point Expository Sermon (Wooster, OH: Weaver Book Company, 2017).

Kuykendall serves as the editor of Bible Review Journal, president of the Northwest Baptist Historical Society, secretary of the Baptist History and Heritage Society, and is on the advisory board of the Southern Baptist Historical Library and Archives.

His hobbies include reading novels, watching old movies, collecting old Bibles, and anything about baseball. He and his wife, Terri, have three daughters and six grandchildren.
Degrees & Accolades
Ph.D. Southwestern Baptist Theological Seminary
M.Div. Southwestern Baptist Theological Seminary
B.A. Oklahoma Baptist University