Our Staff
« Back to Staff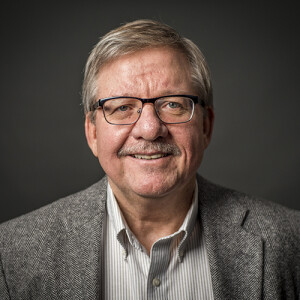 James L. Wilson
Director, Doctor of Ministry Program | Professor of Leadership Formation
office: 909-687-1607
jimwilson@gs.edu
Jim Wilson started preaching when he was 17, became a pastor when he was 18 and served as a full-time pastor until he became a professor. Today, he is Professor of Leadership Formation and the Director of the Doctor of Ministry Program at Gateway Seminary where he has served since 2006.

Since joining the Seminary faculty, Dr. Wilson has continued to serve the local church as an Interim Pastor, Transitional Pastor, Teaching Pastor and guest speaker. He is a frequent speaker at conferences, seminars, retreats and does some International speaking.

Wilson is an award winning writer with hundreds of pieces in print and the author, co-author or contributor of many books. Zondervan Academic, Broadman & Holman, Lexham Press, Serendipity House, LifeWay, Weaver Book Company, Standard Publishing, and Tyndale House have published his work. His recent books include, A Guide To Theological Reflection. Impact Preaching: A Case for the One-Point Expository Sermon, Pastoral Ministry in the Real World, and 300 illustrations for Preachers. His sermons and sermon illustrations appear in WordSearch, Accordance and Logos Bible Software and on FreshMinistry.org.
Jim and his wife Susan have two sons, two daughters-in-law and four grandchildren.
Degrees & Accolades
D.Min. Golden Gate Baptist Theological Seminary
M.Div. Golden Gate Baptist Theological Seminary
B.A. Wayland Baptist University