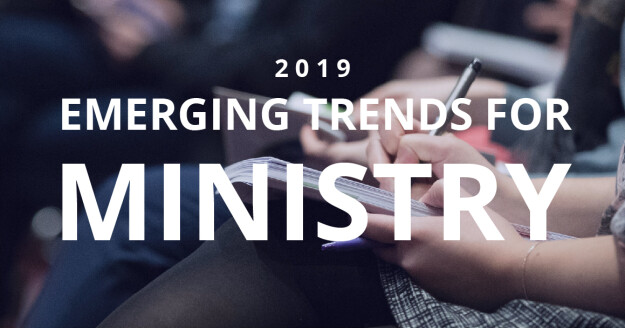 Emerging Trends Church & Ministry Operations Conference 2019
Wednesday, September 18, 2019, 8:30 AM - 4:00 PM
Sign up for this year's Emerging Trends Church & Ministry Operations Conference.
This critical operations conference for church administrators and ministry leaders is a must for those looking for real-world solutions as they work to further the Kingdom. Featuring Richard Hammar, co-founder and senior editor of Christianity Today's ChurchLawAndTax.com, will provide a detailed update on the key legal and risk management developments confronting churches, clergy, employees, and volunteers. Hammar will cover the top reasons churches and religious organizations went to court during 2018, plus address significant court decisions, administrative agency advisories, and current events affecting both the day-to-day management and strategic leadership of local congregations
Morning Keynote Speakers:
Richard Hammar, Church Law & Tax - 2019 Legal & Risk Management Briefing for Church Leaders
Kathleen Turpin, Brotherhood Mutual - Sexual Harassment & Misconduct Post #MeToo
Afternoon Breakout Sessions:
Robert Brockman - Personal Liability of Board Members and Ministry Leadership
Robert Tyler - Ever-Changing Employment Law in California
Michael Porrazzo - Trends for Churches & Schools: A Q&A Free-for-All
Max Herr - How to Bring Out the Best in the Millennials You Lead
Leslie DeMattia - Tackling Terminations and Forced Retirements
Keith Clark-Hoyos - Church Financial Systems That Work
Matthew Boomhower - Zoning Violations, Code Enforcement, & Other Unfortunate Interactions between Church and Government
Gabe Brown - International Liability & Mission Trips
Buzzy Castonguay - TBA
Event Schedule
8:00 Registration & Coffee
8:30 Opening Session Remarks, featuring David "Fletch" Fletcher
9:00 Keynote Session 1 – Richard Hammar, Church Law & Tax
10:30 Break
11:00 Keynote Session 2 – Kathleen Turpin, Brotherhood Mutual
11:45 Lunch (Please indicate meal preference at time of ticket purchase.)
12:30 Breakout Session 1
2:00 Break
2:15 Breakout Session 2
4:00 Adjourn
Lunch is included.