Our Staff
« Back to Staff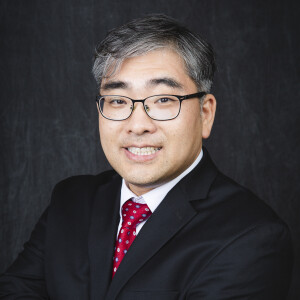 Michael Ahn
Director, Korean-English Bilingual Program | Associate Professor of New Testament Studies
michaelahn@gs.edu
Born and raised in South Korea, Dr. S. Michael Ahn immigrated to the United States in 1997 for further theological education. In addition to a long span of learning and research, he brings to Gateway many years of ministry experience as accompanist, music minister, and senior pastor in Virginia, Kentucky, Texas, and California.
Prior to his appointment to the current post at Gateway in 2012, he taught as adjunct professor for Southwestern Baptist Theological Seminary in Fort Worth, Texas and The Southern Baptist Theological Seminary in Louisville, Kentucky from 2009 to 2012. His missionary heart combined with academic background has also led him to serve in mission fields. Since 2011, he has been Dean of American Theological Institute which seeks to evangelize the French-speaking Western Africa through training pastors and planting churches in the region.
Ahn has presented papers to the Society of Biblical Literature and the Evangelical Theological Society. His article and reviews have appeared in Criswell Theological Review, the Journal of the Evangelical Theological Society, Review of Biblical Literature, and Themelios. His book, The Christological Witness Function of the Old Testament Characters in the Gospel of John in Paternoster Biblical Monograph Series was published by a British-based publisher, Paternoster in 2014. Investigating into potential connection between the early Jewish messianism and the Johannine Christology, his contribution sheds light into the narrative function of the Jewish messianic protagonists of the Gospel of John. His current research project delves into an intertextual reading of Revelation and Galatians in terms of ecclesiology.
His research interest includes the synoptic problem, the Gospel of John, the relationship between the New and the Old Testaments, the messianism in the second temple period, and the Biblical Greek language.
His professional affiliation is with The Evangelical Theological Society and The Society of Biblical Literature as a member and with The Institute for Biblical Research as a fellow.
He and his wife, Judy, have a daughter.
Degrees & Accolades
Ph.D., M.Div., The Southern Baptist Theological Seminary
M.A.R., Liberty University
B.A., Korea Baptist Theological University
Additional Graduate Study, Jerusalem University College