Our Staff
« Back to Staff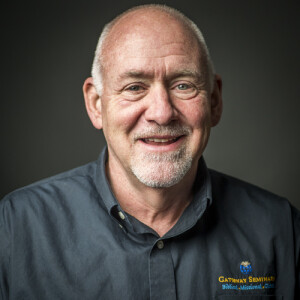 Don Dent
Director, Kim School of Global Missions
office: 909-687-1647
dondent@gs.edu
Chair, Intercultural Studies
Baker James Cauthen Professor of World Missions
Dr. Don Dent leads Gateway Seminary's intercultural studies and mission preparation program. He also serves as the Baker James Cauthen Professor of World Missions. He is a native of Mississippi and worked in Asian megacities for thirty years. His cross-cultural experience includes time in a variety of cultural environments including Buddhist, Muslim, and Hindu. He is busy these days planting a church in his neighborhood.
Before coming to Gateway Seminary in October, 2012, Don worked for the IMB and later led a training team for an international corporation. He has developed communities in urban high-rises, created strategies for penetrating new markets, provided leadership for more than a hundred expatriate teams, developed leaders, and overseen on-boarding process for new corporate personnel.
Don's interests include contextual communication, strategy development, maximizing personal calling and gifting, and the spiritual aspects of cultural transformation. He is passionate about creating a learning environment where those called to change the world can prepare their hearts, minds, and hands. He enjoys advising, assessing, encouraging, and teaching around the world. He is the author of The Ongoing Role of Apostles in Missions (Crossbooks, 2011).
Don enjoys a variety of activities as diverse as quietly reading a book and ocean kayak fishing in his spare time.
Since college days Anne has been the love of his life. Their daughter, Chesed, and son, Rob, grew up in Asia and have also worked for several years overseas as adults. Chesed presently lives in Virginia where she recruits and trains students for overseas experiences. Rob lives in Kansas where he ministers to youth and their families.
Degrees and Accolades
D.Miss., Malaysia Baptist Theological Seminary
M.Div., Golden Gate Baptist Theological Seminary
B.A., Mississippi College