We are having a multi-week graduation extravaganza – celebrating degree and diploma completions at all five campuses and two CLD locations. Since these are the final graduates to have "Golden Gate Seminary" on their printed diplomas, there is a historic feel to the festivities. Graduates realize they are part of the bridge generation – closing out one seminary identity and launching another. It's a unique experience.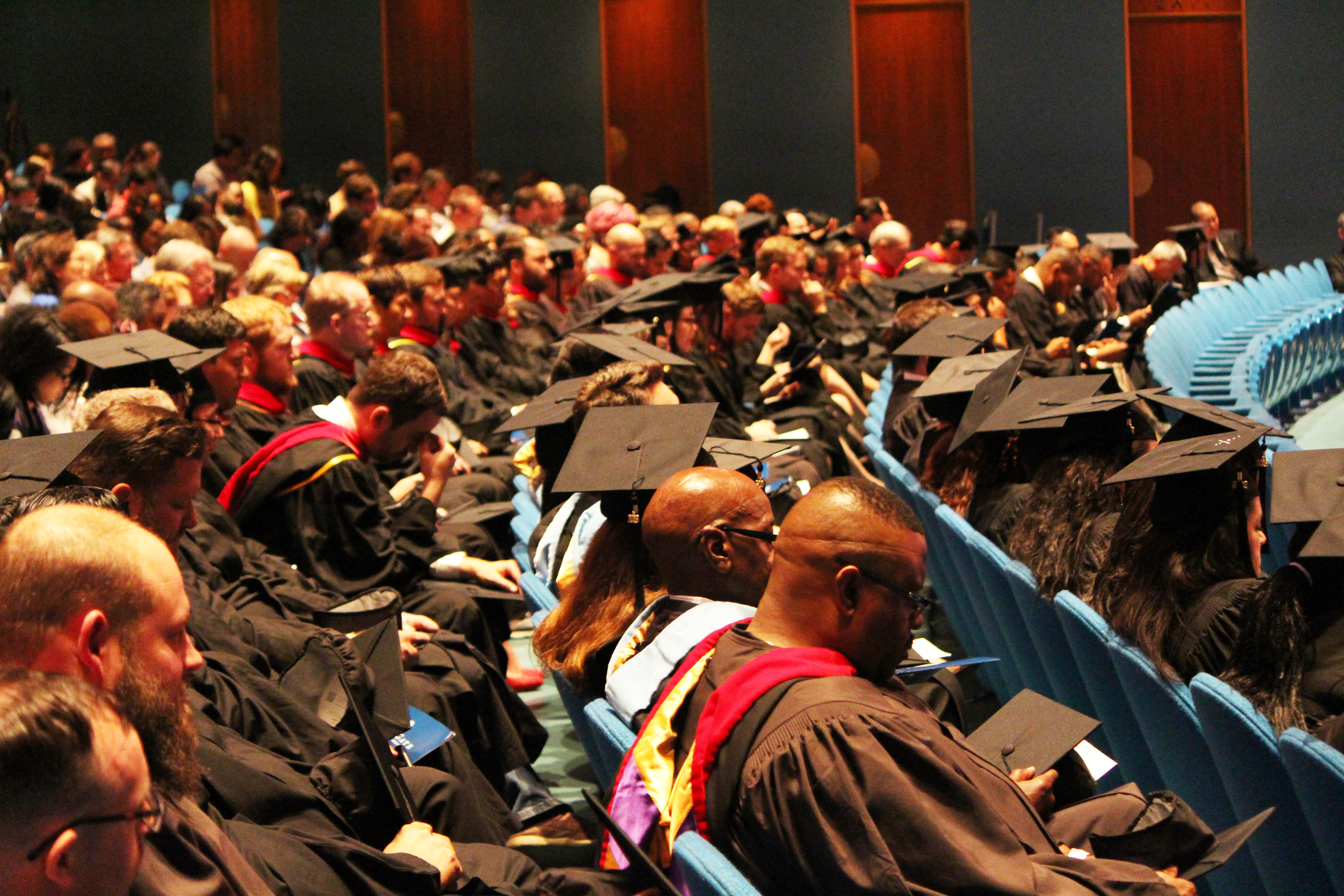 Some alumni have asked if it's possible to convert a "Golden Gate" diploma to a "Gateway" diploma after the name change is official. The answer is yes – but it is not required. Alumni can indicate on their resume or vita: "Graduated from Golden Gate Seminary – renamed Gateway Seminary in 2016" and retain their Golden Gate documents. They can also indicate on their resume or vita: "Graduated from Gateway Seminary" no matter when they originally graduated. Both options are recognized as permissible.
If the name change is approved and if, as an alumnus, you want to exchange your Golden Gate Seminary diploma for a Gateway Seminary diploma, you may do so by contacting the Registrar's office after August 1 (after we are fully operational and ready to respond at the new campus). There will be a small processing charge and we will respond as quickly as possible based on the demand. Other schools have reported a range of responses about reprinting diplomas based on their name change – from only a few requests to thousands. We can't predict what will happen but will respond as quickly as we can.
In the meantime, let's continue celebrating this year's Golden Gate graduates. We have completed four ceremonies and have three more to go – including our San Quentin CLD program. Thank God for the hard work these graduates have done. Pray for many of them as they launch into new ministries in the next few weeks.