Gateway Seminary resumed in-person classroom instruction today! Our Ph.D. students are on campus for "Ph.D. week," the intensive beginning to their course work for the Fall semester and the traditional kick-off of our academic school year. While travel is keeping some of their plenary speakers from coming to California, they are delivering those lectures by video conferencing. Otherwise, we are back to teaching people in familiar formats.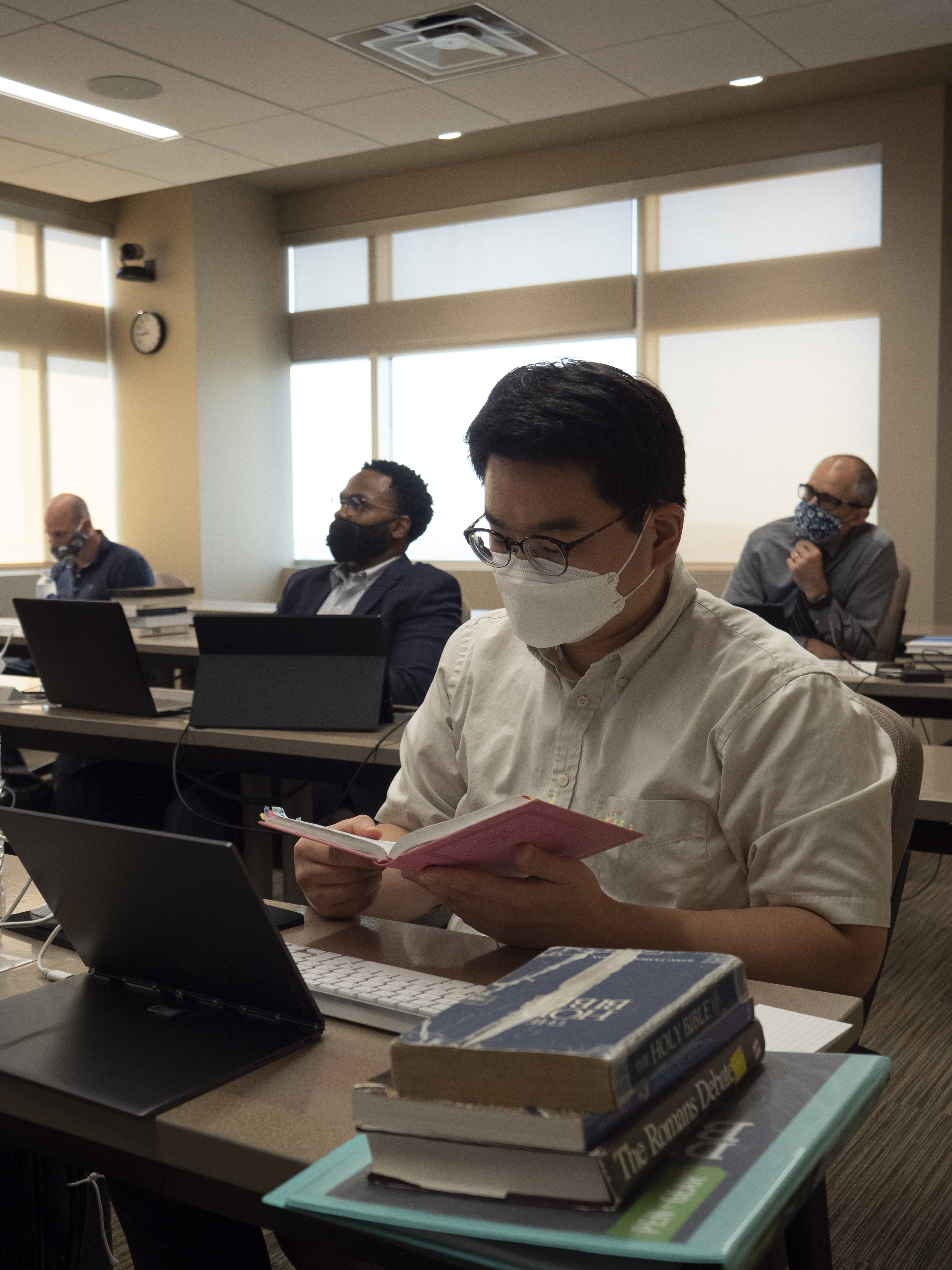 Even though we are open for business, we are still following suggested protocols for on-campus instruction – masks, social distancing, hand sanitizers, table coverings, enhanced cleaning, etc. While we know we cannot prevent COVID-19 from impacting our community, we are making a good faith effort to protect one another. We have given students and faculty the option of participating in fall semester classes through video conferencing or other distance learning formats. Currently, about one-third of our students have chosen in-person instruction and two-thirds distance learning formats. Our technological capabilities and commitment to faculty training (long before any of this happened) have prepared us to fulfill our teaching ministry with excellence in all formats.
Two things continually amaze me about Gateway – even after all these years at the helm. First, our capacity to remain mission-focused in the midst of chaos is unrivaled. We have proven it over and over again – most recently through our relocation and now through the pandemic, social unrest, and political turmoil. Second, our remarkable unity. Gateway is usually a "drama-free" ministry organization. When someone has a real problem, we address it. But unless it really matters to our mission, the Gateway community shows patience and deference and just keeps doing its work.
We are glad to welcome students back to our five campuses. But we are also glad, if we have to adjust those plans quickly, our community of mission-focused employees and students will respond accordingly. Our mission is shaping leaders who expand God's kingdom around the world. We are busy doing that today – and every day – no matter the circumstances or consequences.