Early in my tenure, I spied a seminary maintenance supervisor coming through the doors at graduation. I was surprised to see him in a coat and tie at a more formal event and asked, "Do you have a student-friend who is graduating?" When he told me "No," I said, "Oh, I was just surprised to see you here." His reply has stuck with me over these years. He said, "Why do you think we clean toilets and mow grass? It's for this. Graduation is kind of the point, isn't it?"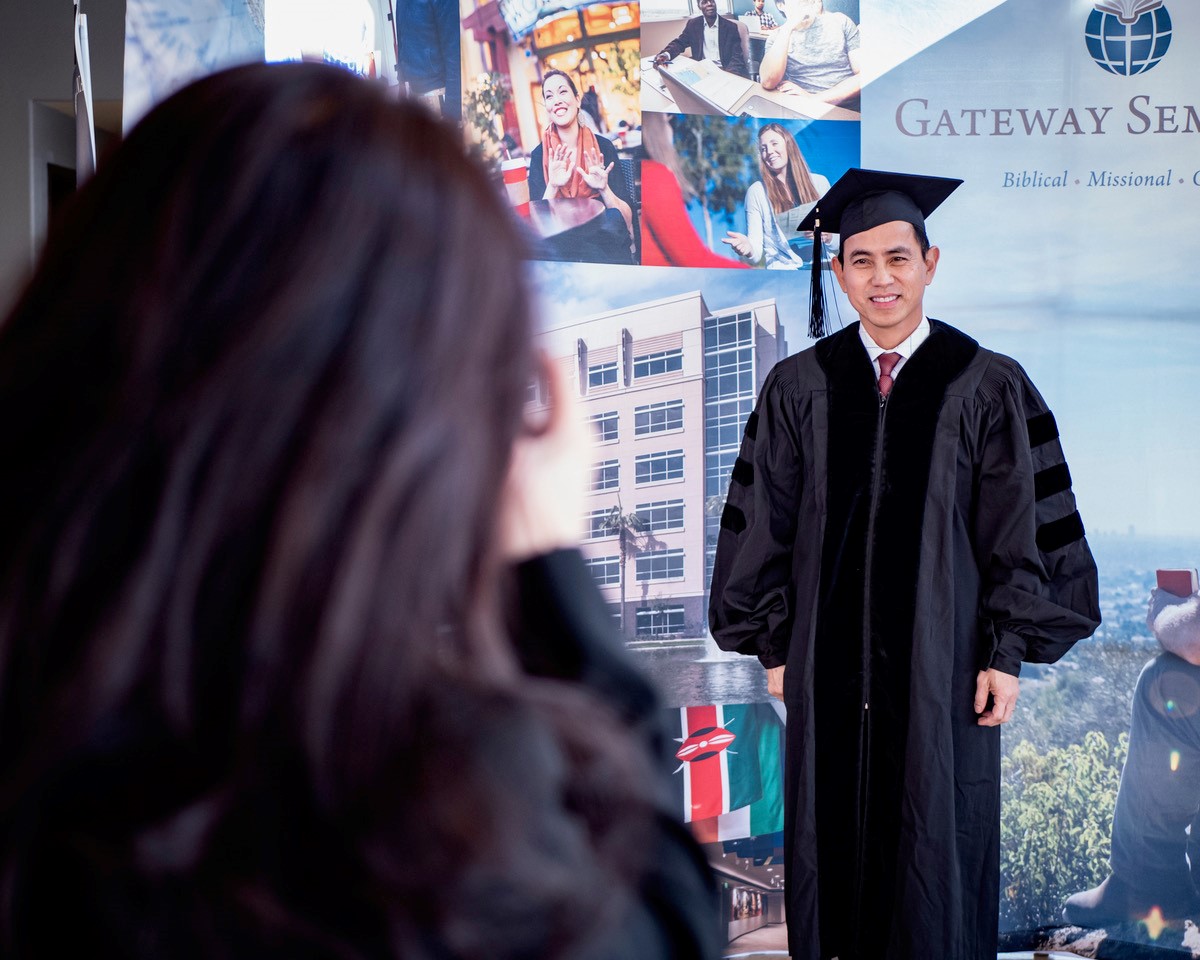 Since we have five graduation ceremonies each spring, inevitably someone asks me, "How many do you have to go to?" My answer, "I don't have to go to any. I get to go to all five." My friend taught me graduation is "kind of the point" and I have never forgotten that.
The best part of graduation – really two "best parts" – is hearing the student testimonies and seeing the emotional responses of students when their name is called. In our first two services this spring, one student testimony was from an attorney-turned-pastor who earned a doctoral degree from Gateway. The other directs the hospice program for the northern half of her state. Both of these were what other schools call "diversity graduates" – but what we call typical at Gateway. Their moving stories humbled me and reminded me of the awesome privilege God has given seminary faculty and staff to shape future ministry leaders.
The emotional responses of students who graduate also touches me. Since we have a program to train people who lack access to more advanced degrees, we always have graduates who are being recognized for achieving the first formal educational training in their family, and sometimes in their church or community. It happened again this past weekend. One of these graduates walked across the stage to receive their diploma from me with tears streaming down his cheeks. My eyes clouded over as well. His response reminded me that educational achievement – what many of us who work for schools take for granted – is still a rare accomplishment among the billions of people in our world.
We celebrate and salute Gateway graduates this month. If you are among them, congratulations! If you are a student trying to become one, hang in there. If you work to train them – in any capacity – humbly thank God for the privilege. And remember, when it comes to graduation – that's kind of the point.