After writing several books for leaders, my new book Shadow Christians, is for everyday believers who work outside the spotlight. Here is an excerpt to introduce you to this exciting project.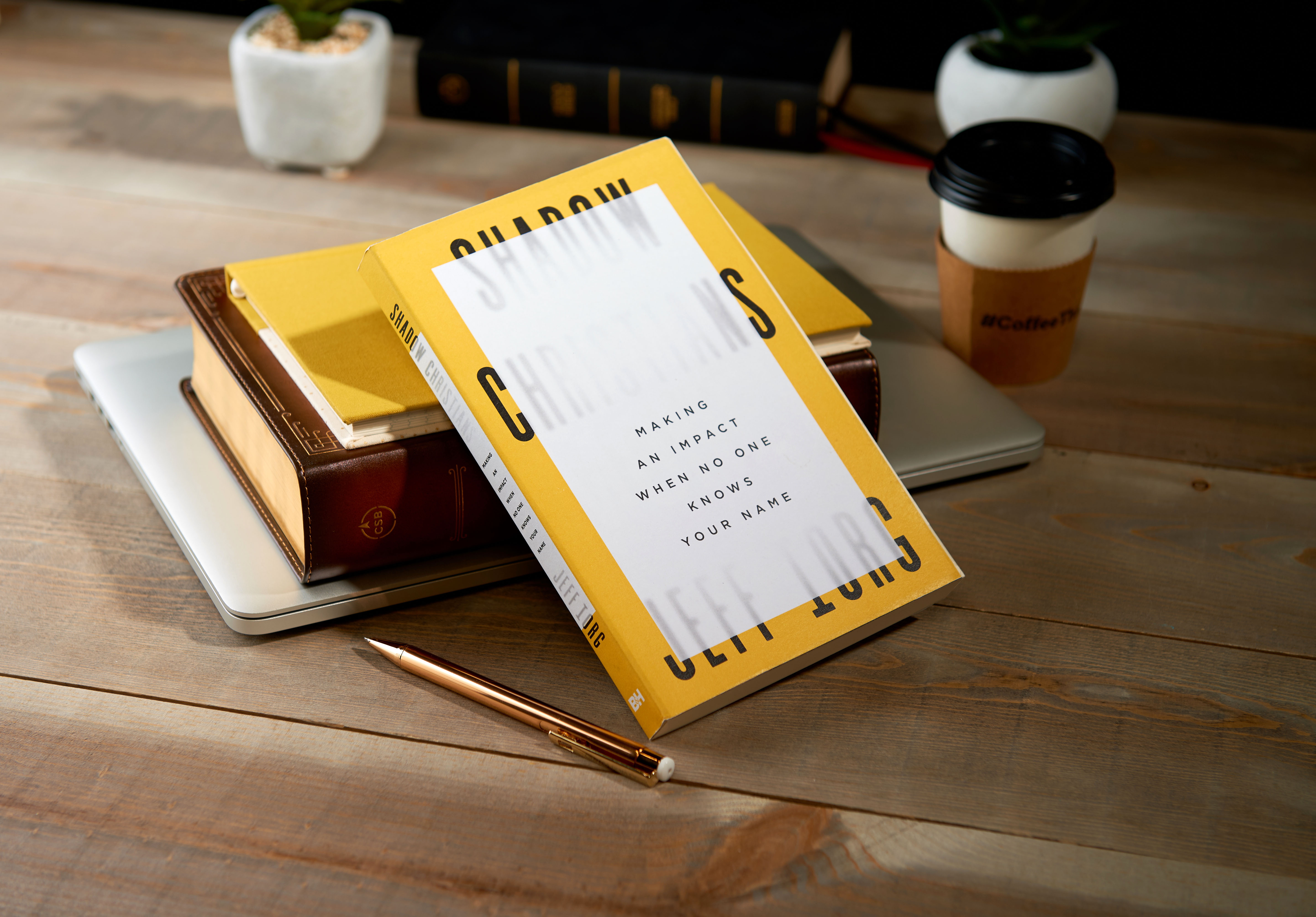 Children have an interesting effect on people, including those you least expect to be impacted. Several years ago, a prominent Christian speaker agreed to come to our small church. It was quite an honor for us. His public persona and teaching style were formal and intense. While never harsh, he was well-known for being direct, blunt, and demanding. It was both intimidating and exciting to have him come to our church.
To get the most from the experience of meeting him, we invited him to our home for dinner the night before the conference started. We cooked and cleaned, primped and polished, to get everything ready for our dignified guest. When he arrived at our modest home, I took his topcoat and turned to hang it in our entryway closet. When I turned back around, he was gone! With a rising panic, I looked right, out the door, to see if he had bolted, and then left, toward the kitchen, to see if he had slipped past me somehow. Then I glanced down. Our nationally known speaker was sprawled out, spread-eagle on his stomach, facing our toddler son, Casey, on the living room floor. He started flapping his arms like a bird and making silly noises, while Casey squealed with delight. Within a few seconds, our son crawled to his new playmate and started pulling on his ears and climbing on his head. I wasn't sure what to do. The last thing I expected at our formal-as-we-could-make- it dinner party was our distinguished guest morphing into a baby-talking climbing toy and being mauled by a drooling toddler. Such is the transformative power of a small child!
Now, thirty years later, my grandchildren elicit the same silliness from me. My now grown-up son Casey, after observing me indulge the whims of my grandchildren, jokingly asked, "Who are you, and what have you done with my father?" Children evoke emotional responses and uncharacteristic behavior, even from those of us who relate and behave very differently in other situations.
Because of my upbringing, my driven personality, and executive job demands, tender isn't a word most people would use to describe my relational style. That's not me, unless one of my granddaughters wants to play a game or tell me one of their detailed stories. That's not me, unless I'm wrestling with my grandsons or reading them a book we have already read multiple times. My grandchildren draw something out of me almost no one else does: tender love.
Jesus went out of his way to welcome children and minister to hurting children (as well as the people who cared for them) to show an important aspect of God's love. God loves you tenderly. He has a soft spot in his heart for you. He wants you to get close enough so he can hug you. Pain is like a magnet drawing him closer, not repelling him from you. Jesus revealed God's love perfectly, demonstrating his tender-sided love for his children, including you. Shadow Christians sometimes struggle to feel loved by God. We are immersed in a performance-based culture that doles out acceptance and accolades based on what we do, not who we are. God isn't like that. He loves you—no matter who you are, what you have done, or what you are going through. He doesn't love spotlight Christians more because of their popularity or accomplishments. God loves every one of his children tenderly.