From time to time, we hear people lament the shortage of and issue a call for more statesmen-like leadership in our denomination. We recently lost a person who modeled that kind of leadership which motivated me to think about what makes a person a statesman or stateswoman.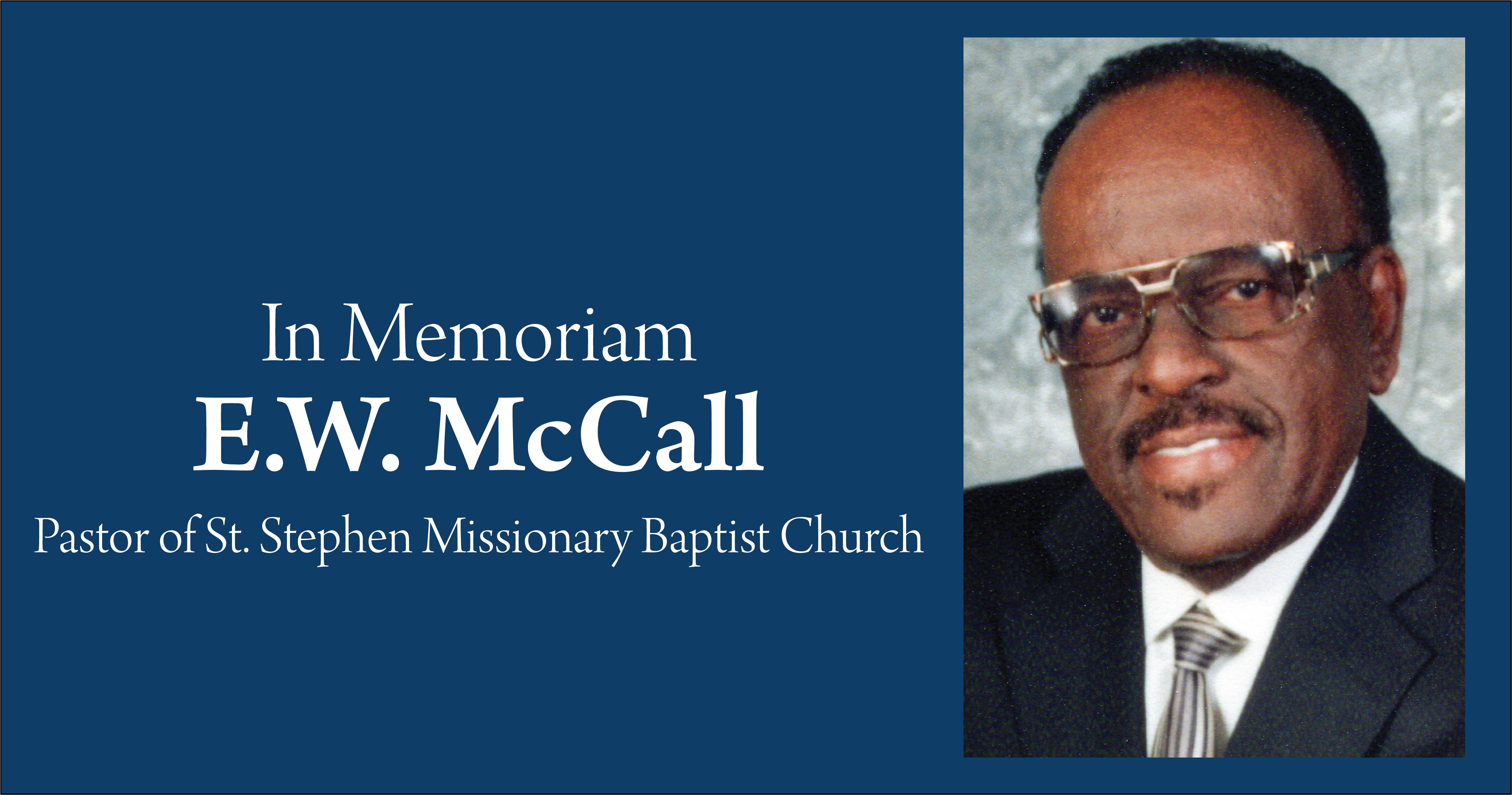 Dr. E. W. McCall, Sr. was pastor of St. Stephen Missionary Baptist Church in La Puente, California for 37 years. He built the church from a handful of followers to a mega-church powerhouse with a fully orbed ministry to the community. His leadership acumen was also expressed through service as an officer and trustee of several denominational and community organizations. Our relationship developed through his service on the Gateway Board of Trustees.
Dr. McCall was on the search committee that recommended me to be president. He was also a member of my theological interview committee, which was a subset of the interview process. He later served as Board Chairman, the first African-American to serve in that capacity – not just at Gateway, but in the SBC. He was a model trustee and an outstanding chairman. Dr. McCall was fiercely loyal to me as president, but also willing to quietly point out when we were off-track on an issue. He was a true Christian brother and friend.
But what made him a statesman? Several qualities. First, he was always focused on the seminary's mission – not some side-issue clamoring for our attention. Second, he was always focused on the big picture and the long-term time horizon – not the pressing problem of the day. Third, he was not afraid to spend money on leaders or initiatives that were clearly tied to future success – or to veto frivolous spending. Fourth, he was relentlessly optimistic – believing God's best was yet to come and our role was discovering how to experience it. Finally, he was calm in a storm – demonstrating faith in God in practical ways.
Those qualities are leadership standards we can all strive to emulate. Most of us aren't statesmen, but we are all capable of learning how to be more statesman-like. Thank you, E. W., for your friendship and support. My job is easier today because of your magnificent contribution to Gateway Seminary, the Southern Baptist Convention, and the kingdom of God.