At the recent Southern Baptist Convention, Dr. Jerry Young, the president of the National Baptist Convention delivered an eloquent plea for racial unity and issued a challenge to Christians to catalyze a movement to realize this elusive goal. He laid the responsibility for reducing racial tension at the feet of Christians, calling us to be salt and light in our communities. Salt and light are interesting biblical metaphors. In using them, Dr. Young reminded us a small amount of righteous influence - salt or light - makes a big difference.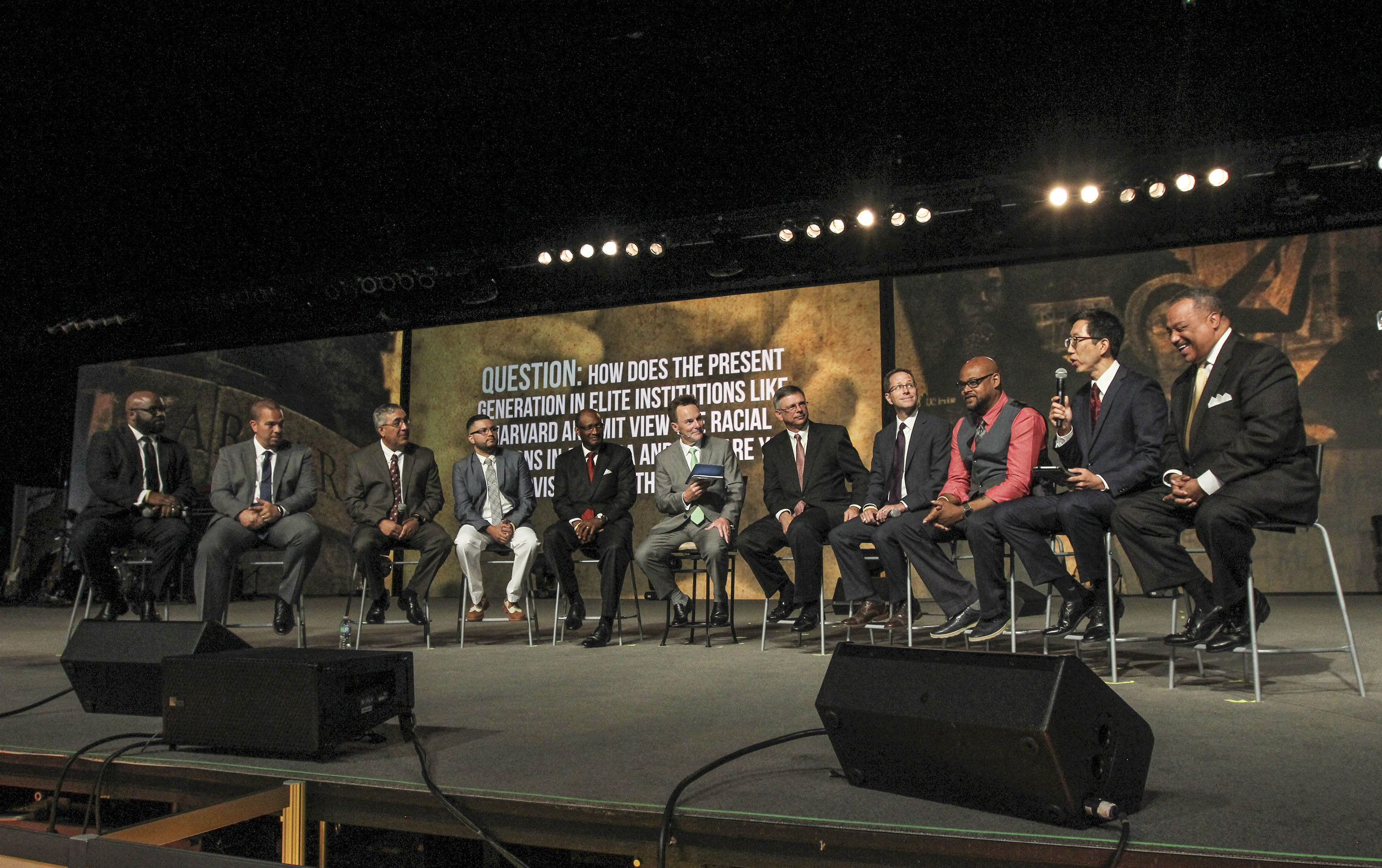 Panel discussion featuring Dr. Jerry Young at the 2016 SBC Annual Meeting. Photo by Van Payne.
You may feel you are powerless to do anything about racial tensions in your community. That's not true. Your voice and your actions matter – as part of the cumulative power of all of us doing little things that make a big difference. Justice, righteousness, and even simple kindness are in such short supply in our world that a little of any of them goes a long way. Here are four things you can do.
First, speak up about the importance of respecting systems of authority to preserve culture. Only fools think we can survive without police forces to confront evil. Killing cops is a step toward anarchy, not a strategy for societal improvement.
Second, reach out to friends (or make some) of other races. I saw three people I work with at a church we visited on Sunday – an African-American, a Pacific-Islander, and an Anglo. We worshipped together just like we work together every week – with respect and appreciation for who we are as people.
Third, teach and model respect – for authorities and for individuals – to young people you influence. Children naturally follow the lead of adults who care for them. Teenagers are naturally idealistic, meaning they will rise to whatever challenge is put before them. Let's make a generational change by shaping the thinking of young people.
Finally, respect people in your community – particularly people of other races – and treat them as people God values highly. Simple things like opening a door, giving up your place in traffic, or making friendly conversation in a public place go a long way to creating a more civil society.
One word – respect – is found throughout these suggestions. Respect means communicating value and giving honor. Respect is more than the catchy title of an Aretha Franklin song (Millennials: look it up!); it's a key to changing the way you relate to people made in God's image.