A few weeks ago, a friend of the seminary sent a special gift. He had been browsing a used book sale in Jackson, Mississippi and came across a treasure. He discovered the first copy (with a publisher's commemorative certificate attached) of Into the Wind – the history of Golden Gate Seminary written by Harold Graves. This specific volume had been presented to Dr. Frank Pollard when he was president of the seminary. Somehow, in the transfer of his library to various sources, this book found its way to a library's sale table. We are grateful a sharp-eyed, historically-aware friend bought it and sent it to us. We now have a new archival treasure.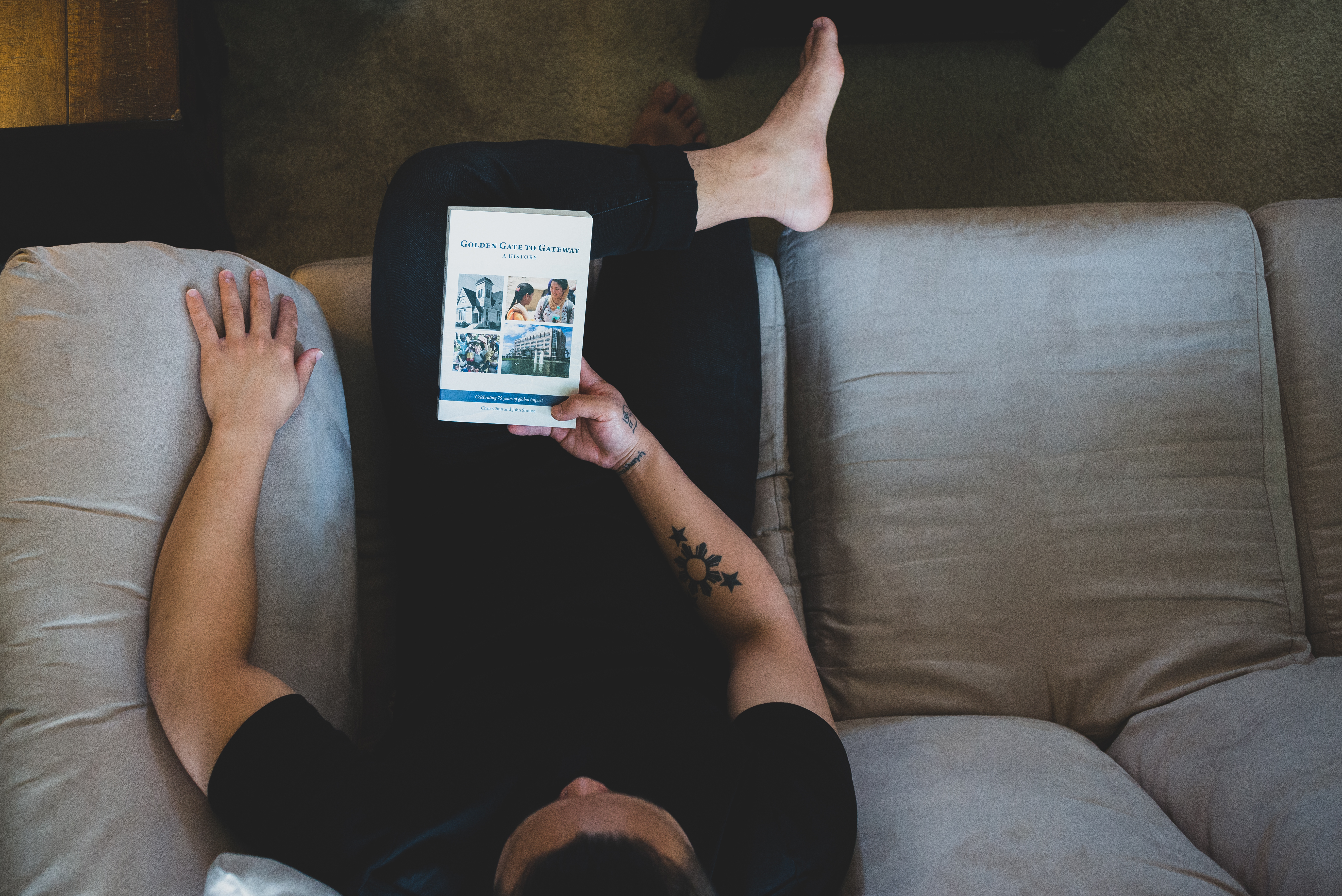 As part of our 75th anniversary, we have recently published a new history of the Gateway Seminary. The new volume is simply entitled, Golden Gate to Gateway: A History, and was written by two faculty members – Chris Chun and John Shouse. They did a wonderful job summarizing our 75 years – warts and all – and produced a volume that will help define us for a new generation. Since our Anniversary Gala was canceled by the pandemic, we are now starting to distribute these copies by mail.
Why does writing history matter? Perspective. Reviewing history helps us see how God has acted in the past, how seemingly insurmountable problems have been overcome, and how we can apply past lessons to current problems. Recording, reviewing, and learning from history matters. God has been faithful to our seminary – from its founding by two pastors, through the Golden Gate years, and now as Gateway Seminary.
Pandemic panic is unnecessary. God has seen us through serious challenges before and he will do it again. Our story is really a story of God's faithfulness. We celebrate all he has done through us and the confidence he gives us for the future.
If you would like to have a copy of our new history book, fill out the form below: