We moved a mountain last week! The heroes of our seminary's relocation are the faculty, staff, and students who have invested so much in the process. Dozens of families have simultaneously uprooted and replanted their personal lives – while at the same time working long days packing and moving the seminary. Hats off to them for their outstanding work!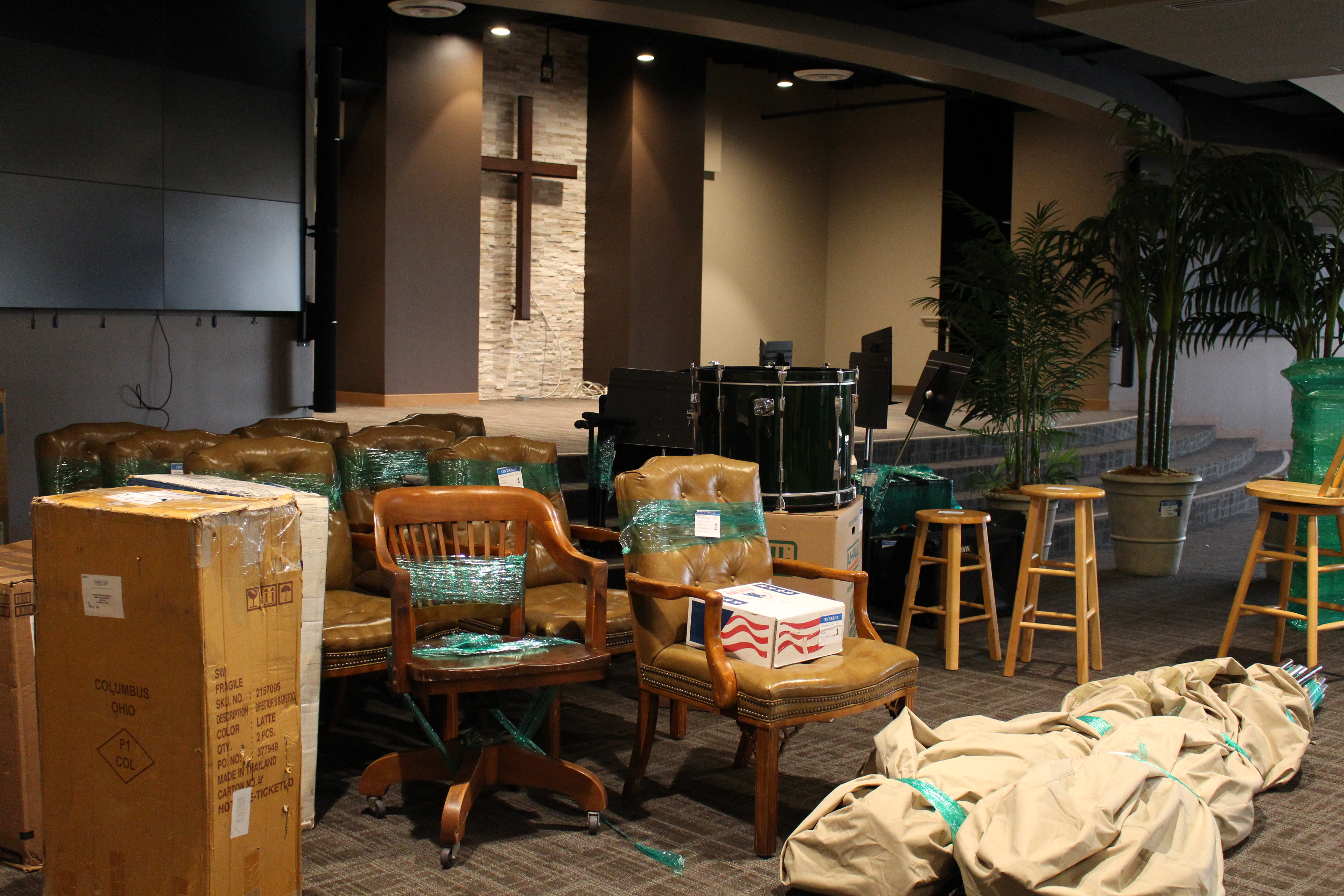 We allocated two weeks for the "set up" phase for the new Ontario Campus. Last Monday, we arrive to find six semi-truck loads of boxes, file cabinets, and other packed items waiting to be unpacked and put in place. First, though, we had to re-assemble several hundred linear feet of shelving in storage areas. Imagine how much shelving a seminary has – and then imagine taking it all apart, moving it 400 miles, and putting it back together. We had multiple crews just on this part of the project.
By the end of last week, about 90% of all the unpacking was done. Beyond that, all storage rooms were inventoried and organized. With rare exceptions, every office and work station was free of any evidence of "moving in." Our fantastic employees accomplished in five days what we thought would take two weeks – plus the weekends.
They did much more than just empty boxes. They hauled out the trash and recycling, installed phones, removed packing materials, inventoried things like chair mats and trash cans, set up plants, served lunch to each other (and cleaned it all up), and on and on. Extraordinary effort, selfless attitudes, and a willingness to do whatever was asked made the entire week something all of us will remember for the rest of our lives.
We will now spend this week wrapping up details and getting ready to open the campus – officially – on July 5. If you are in the area – or will travel through Southern California this summer – come see us. We will be delighted to show you our innovative and beautiful new home.