Rising racial and cultural tension in our country cries out for healthy models of diversity in action. Gateway Seminary is one such example—a multiracial and multicultural educational ministry organization. While the numbers fluctuate annually, our students are always more than 60% non-Anglo. Our employees reflect this diversity, although not always to that precise percentage—but nevertheless a remarkably diverse workforce. Given the racial, ethnic, and cultural tensions in our society at large, how does Gateway make it work? How do we function so well with so much diversity?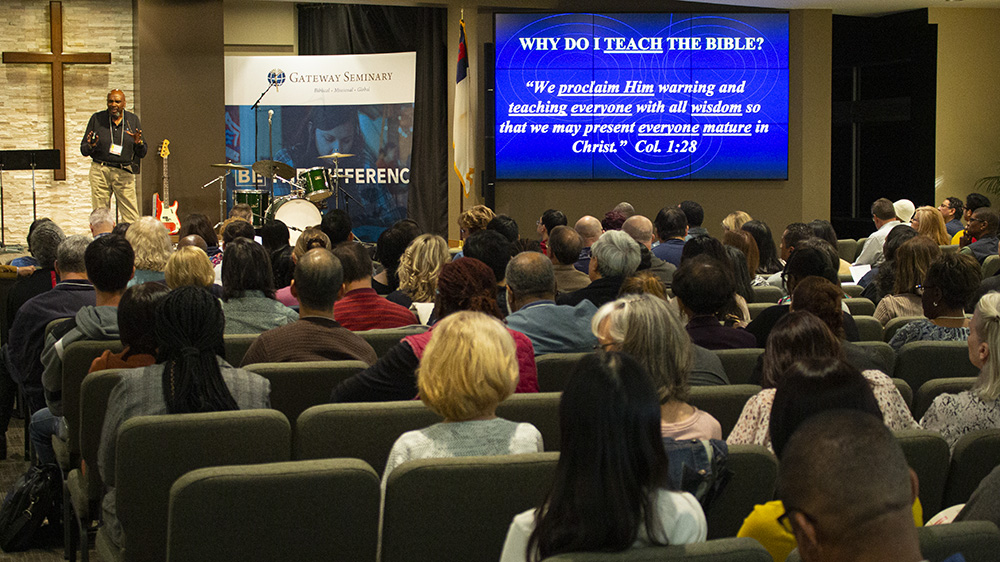 First, we have a shared commitment to developing and demonstrating the character of Jesus—both in personal development and professional expressions. This is a significant difference between Gateway and secular settings where people are "embracing diversity." We embrace Jesus more than diversity. Our shared commitment to him is our great unifier.
Second, we value character and competence among employees and hire accordingly. Our primary setting in California and our reputation for organizational diversity means we have a lot of minority applicants. By focusing on character and competence, we naturally become more diverse because there are many highly qualified minority candidates in our context.
Third, we practice respect and deference. Rather than minimize racial, ethnic, and cultural differences, we acknowledge them and dialogue about what they mean in how we deliver education, make decisions, manage employees, and fulfill our mission. Rather than perpetuate the myth of being color-blind, we embrace the issues and differences being so diverse brings with it.
Fourth, we admit mistakes and practice patience. A student once made an appointment with me to discuss a remark she heard me make. At first, it caught me off-guard. While I remembered the comment, it never occurred to me it had racist undertones. Rather than defend myself, however, that conversation became an opportunity for mutual learning. I learned how a mixed-race woman heard certain words, what they meant in her context, and how to measure my words against more than my background or perspective. She learned how a leader responds in an honest, healthy dialogue without being defensive. It was a formative day for both of us.
Gateway is not a perfect institution, but when it comes to diversity, we are a healthy organization. We have learned to do many things the right way. When we get something wrong on racial, ethnic, or cultural issues—we try to make it right. We are a better seminary because of our diversity and the strength it has produced in us. We are making it work. You can too as you implement these principles in your ministry setting.
Photo of Dr. Leroy Gainey at Proclaim Conference 2020.