When we rebranded as Gateway Seminary, we knew it would take a while for the new name to become better known than our old one. We chose a generic name we could use anywhere/anytime, replacing being identified with one of the ten most famous landmarks in the world (which shall remain unnamed to avoid further confusion!). We have been promoting our new name in all kinds of place for the past three years – including logo shirts.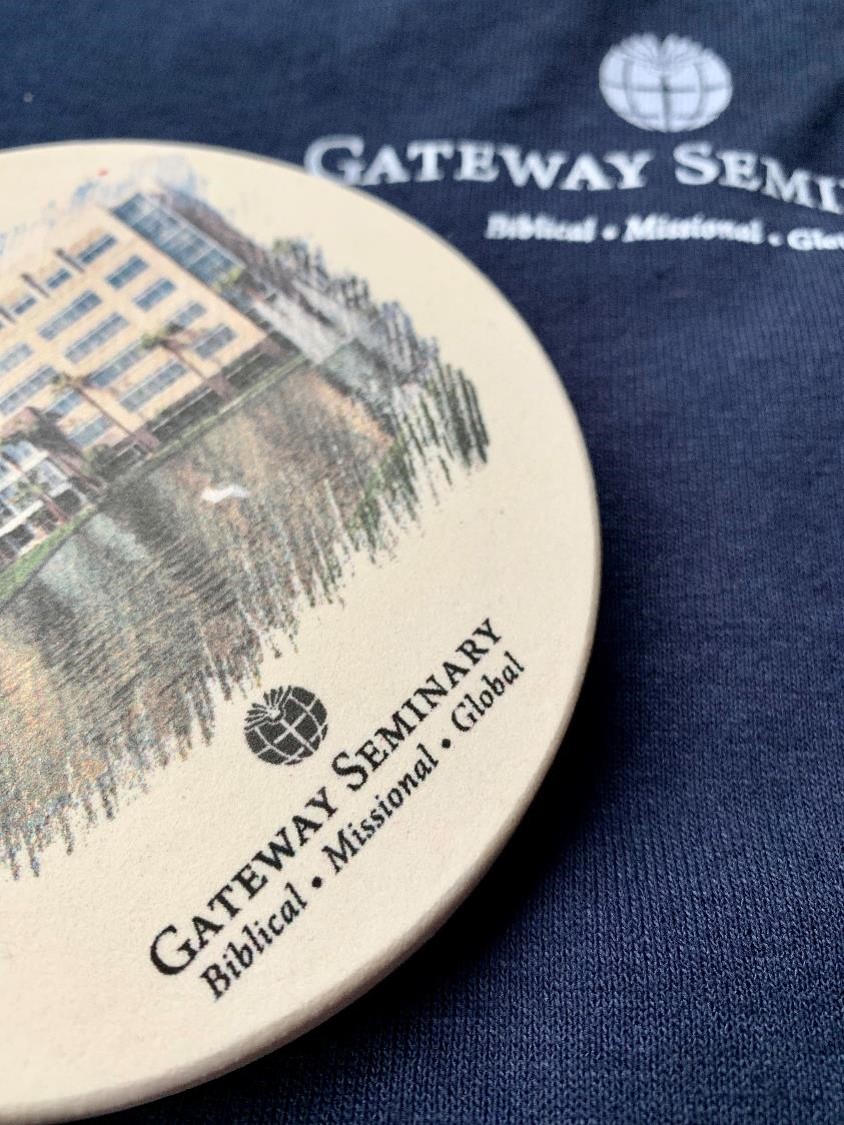 A few days ago, a one-star general stopped me in a coffee shop in Montgomery, Alabama and asked, "Do you work for Gateway Seminary?" I knew he was a general by the star on his uniform. He assumed I worked for Gateway because of the uniform I was wearing – a logo shirt. When I owned up to my employer, he thanked me for the impact Gateway is having in the military. He told me about chaplains, other graduates he has known in civilian settings, and the ways our school is making a global difference. I guess word is getting around!
The same day I met the general, the following story landed in my email (with some edits for confidentiality and clarity).
My mom, a non-Christian, was at a drug store one day and saw a western state convention leader wearing a Gateway shirt. Without knowing who he was, she told him that I went to Gateway. Of course, he offered any assistance he could and told my mom a little bit about himself and his family. He left her with a business card. She was unaware I needed to organize my field education program. So, I called the leader and he put me in touch with a pastor (who happened to be a former Gateway trustee). In less than a week, I went from having nothing organized for an internship to having a church bend over backwards with anything I needed to complete this requirement.
And, it all started with a logo shirt. Gateway Seminary is an old school, but with a new name. Our new identity is built on a tremendous heritage but is now starting to gain its own traction across the West and around the world. If you are part of the Gateway family, tell someone our story this week. Invite them to become part of the family as a student or donor or prayer partner. Or, just put on a logo shirt and go to a coffee shop or drug store and see what happens!