One contemporary trend in worship services is turning the lights down on the congregation during the service. This has the effect of focusing the attention on the stage, much like happens in a theater. The goal is well-intended – minimizing distraction among the audience – but actually has a deadening effect on genuine worship.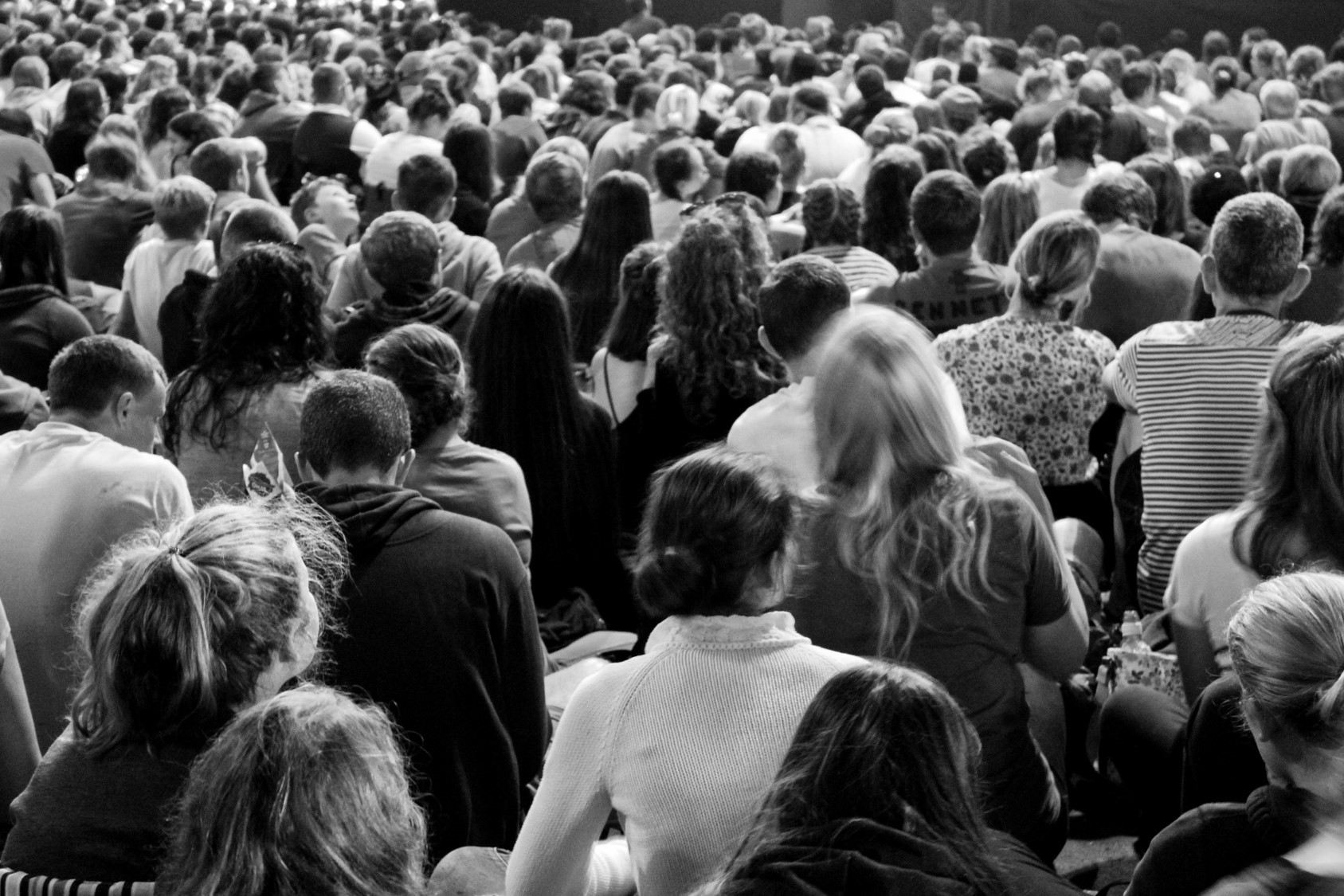 A worship service is not like a movie or play with an audience viewing others who are putting on the show. In a worship service, the audience is a congregation – a gathering of people who have come to worship God actively. Their primary purpose is participation, not observation or even appreciation. The persons on the platform also have a purpose – leading the rest of us to worship God.
Many worship leaders have told me their role is modeling worship and inviting the congregation to join them. This is partially true, but falls short of fulfilling the leadership aspect of being a worship leader. A leader must have followers. When a worship leader steps in front of a congregation, their primary role is facilitating the congregation's participation in worship – not just modeling and hoping congregants can figure it out.
Worship leaders often over-expect when it comes to the ability of their congregants to join in worship. They think since they intuitively know how to worship (and have been thinking about doing it all week), their congregation knows what they know and anticipates gathering as much as they do. Those are wrong assumptions. Most of us who gather for worship need to be led into a worship experience. That's why we have come to a corporate service. If we could do it on our own, we would. We have come to worship – just like we come to preaching or Bible study or a counseling session – because we need someone else to help us get the maximum benefit from it.
Try this experiment. Video your next worship service, but put the camera on the stage facing the audience. Watch the video and you will likely discover a huge percentage of your congregation (particularly men over 30) is not participating – just standing politely and watching others. I see it many Sundays as I preach in various churches.
Evaluate your worship leadership by whether the congregation is engaged and participating, not by what happens on the platform.