Karthik Nemmani, from near Dallas, recently won the national spelling bee by knowing how to spell the word koinonia. Southern Baptists will go to Dallas next week and see if we know what the word means.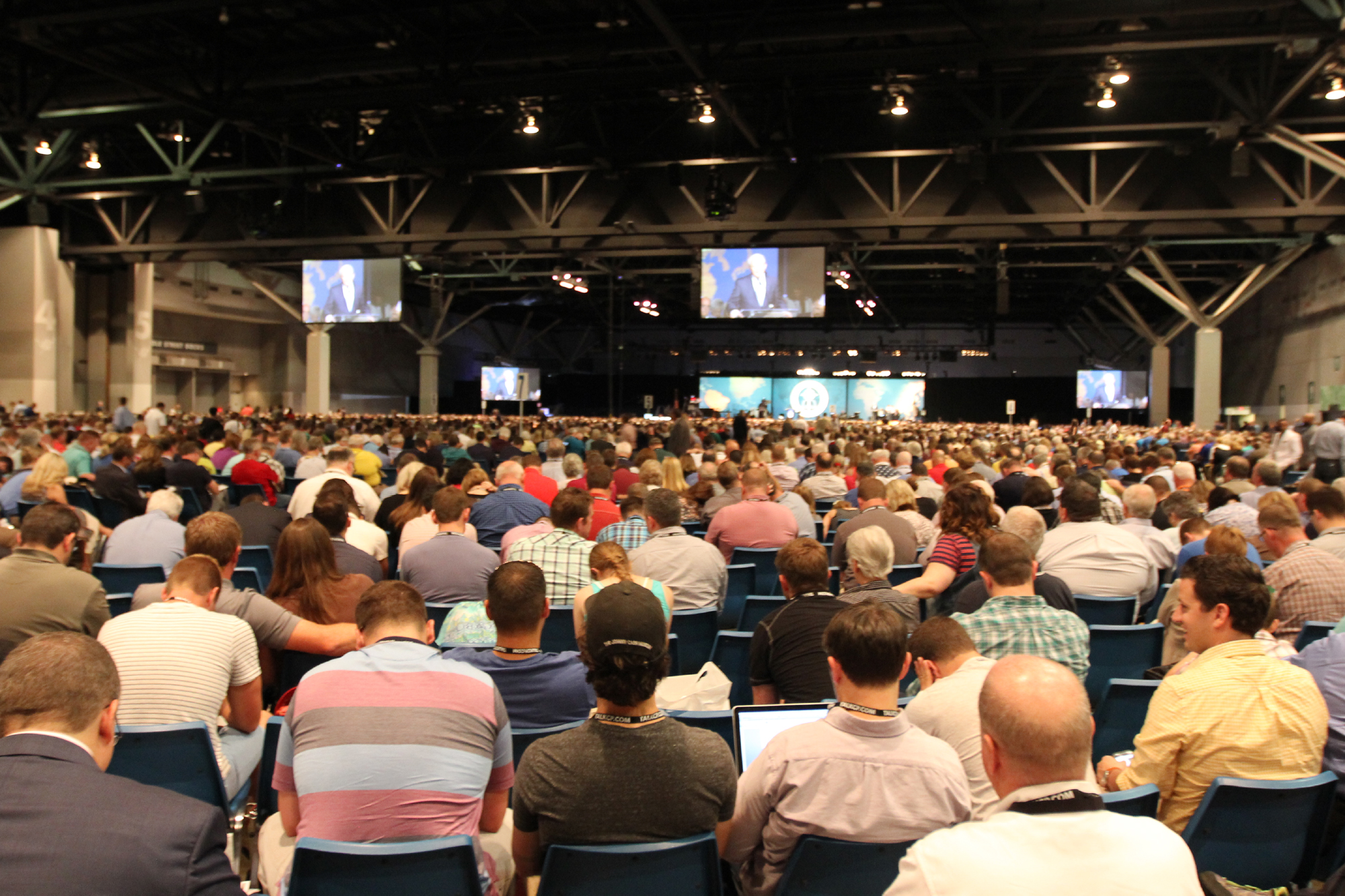 Koinonia is Christian fellowship. It's more than socializing or eating together. It defines a spiritual union, only possible among regenerate believers, who share communion in the Holy Spirit and a profound commitment to fulfilling God's mission. What will demonstrate this kind of Christian fellowship among Southern Baptists in Dallas?
We must focus more on doing what's right than demanding our rights. We are facing some serious issues and we will address them. But we have to keep the focus on resolving problems, not just having our say or getting our way. We must vote our consciences, not vent our spleens.
We must focus more on processes that solve systemic problems than pontificating about complex issues. Our denominational processes are designed to be slow-moving, even cumbersome. That's their strength. Deliberate decisions allow time for consideration of multiple factors. This can be frustrating – but given time, most every time – people charged with making decisions make good ones. And when they don't, we revise processes and keep grinding until we get it right.
We must focus more on decisions made for long-term effectiveness than personalities dominating in the moment. Our best decisions are mission-driven and implemented dispassionately. Our convention and its entities are governed best when processes, not personalities, dictate actions. We are at our best when we think long haul, not short run; marathon instead of sprint.
We must address pressing issues appropriately, but not lose focus on our mission. We have been failing at this for years. We have spent far too much time in recent annual meetings on political, social, theological, and denominational issues – while ignoring our diminishing evangelistic effectiveness and declining ability to build churches that make disciples who demonstrate Christian character, mission, and community.
We must support our leaders – particularly President Steve Gaines – who will have overall responsibility for leading our meeting. He deserves respect, deference, and cooperation by messengers. Emotions may run high on some issues, but our decorum should be distinctly Christian. We should not imitate secular meeting practices or protests just to make a point. We have the most democratic denominational structure in the world. The microphones will be open, motions can be made, and every messenger gets a vote. Let's demonstrate Christian character in how we use those tools.
While many dread what may happen in Dallas, my confidence in God is not shaken. My confidence in the common piety (and common sense) of Southern Baptists is still high as well. Thousands are praying God will be glorified, his purposes will prevail, and tough issues will be resolved in healthy ways. Let's go to Dallas and expect that to happen.
Baptist Press file photo by Van Payne.