Hosting the SBC President
Gateway Seminary will host Dr. J. D. Greear, the President of the Southern Baptist Convention, for special events this week. We will have chapel on Wednesday, 11:00 a.m., featuring Dr. Greear. We will follow chapel with a leadership luncheon, including an interview and question/answer time with Dr. Greear. If you are in the Ontario area, you can join us for chapel or if not, you can view the live stream online.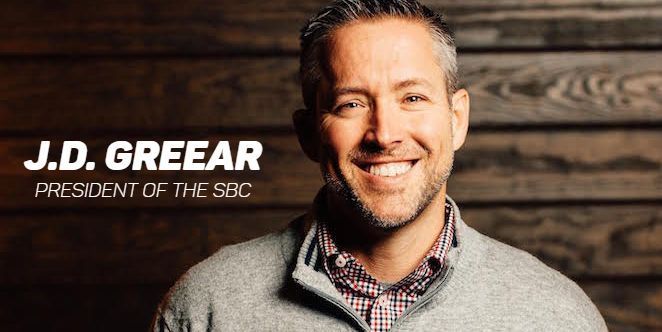 While most Baptists know the presidency of the SBC is an important role, few really understand what he does. First, let's discuss the negative. He is not the administrative head or CEO of the SBC, he does not provide day-to-day leadership to the convention, and he is not compensated for his work. More positively, he has appointive powers that influence the selection of trustees for SBC entities, gives overall direction to the planning of the SBC annual meeting, and provides a voice for Southern Baptists on important issues—both in the culture and the denomination.
Dr. Greear has done a good job with these responsibilities. He has dealt with the very serious matter of sexual abuse by ministry leaders in the SBC while maintaining a strong commitment to evangelism and missions as our primary responsibilities. He has also been a bridge-builder to a younger generation of pastoral leaders, challenging them and helping them engage the SBC more effectively. He has done all of this while continuing his "day job" of pastoring one of the largest churches in the United States—Summit Church in North Carolina.
Gateway is grateful to be part of the SBC family. Since we are the only SBC-owned entity in the western half of the continent, we sometimes feel disconnected from the larger body of Southern Baptists. Events like hosting Dr. Greear remind us we are part of a big family—even though most have a Southern accent—but a family nonetheless that prays for us, sends us students, and supports us through the Cooperative Program.
We welcome Dr. J. D. Greear, the President of the Southern Baptist Convention, to Gateway Seminary this week!