It's graduation season at Gateway. That's an apt descriptor because we have five graduations across the West every May – allowing graduates to participate in the service of their choosing at any of our five campus locations. This year we have 201 total graduates, which is a smaller number for us. That's primarily because the last two years we have encouraged many students to graduate early to avoid complications from the relocation. Given the large number of new students who enrolled last year and are coming next year, we expect graduation rates to return to their former levels soon.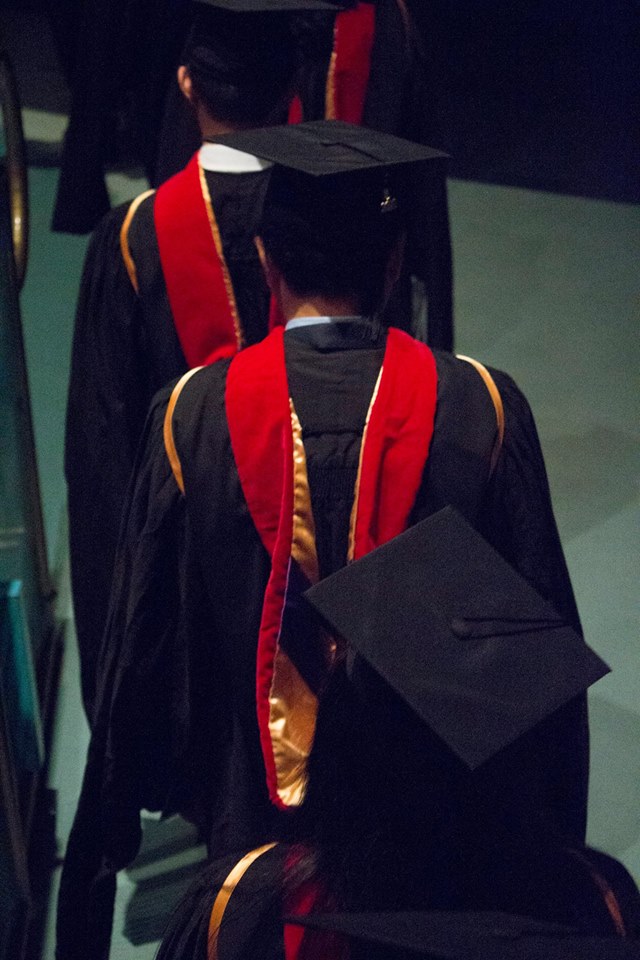 We celebrated a milestone this year, recognizing our 9,000th graduate, since our founding in 1944. That particular graduate was recognized at the Pacific Northwest Campus last Friday. We also recently hosted one of our early graduates, from 1950, as a guest in a chapel service. Those recognitions underscore two realities about our school – we are still relatively young and we are already making a global impact.
We had another remarkable graduate this year who typifies contemporary seminary students. He completed his Master of Divinity degree 20 years after taking his first class – and has been enrolled almost continuously for those 20 years. While working a full-time job and maintaining ministry leadership roles, he chipped away class-by-class until he graduated. Most of our students are part-time students who, like this graduate, work secular and/or ministry jobs while attending seminary. Their tenacity is inspiring and humbling.
A few years ago, a seminary maintenance worker came to graduation. When I expressed surprise he would take time to come to the ceremony, he replied, "I thought that's why we are here. Without this (point to the stage), what's the point?" Case made! Graduates make our work – from grading papers to raising money to mopping floors – all worthwhile. Thank God for the privilege of celebrating this significant season, both for Gateway and for every person who graduates this year!