Foundations in Times of Chaos
When chaos erupts—personally, in a community, or across a nation—the best response may be counter-intuitive to what seems needed. Right now, we are facing social unrest, political turmoil, natural disasters (fires, hurricanes, etc.), and a global pandemic. It might seem the best response is attempting to address all these issues, offering authoritative insights or declarative judgments. In reality, the opposite approach is needed from Christian leaders.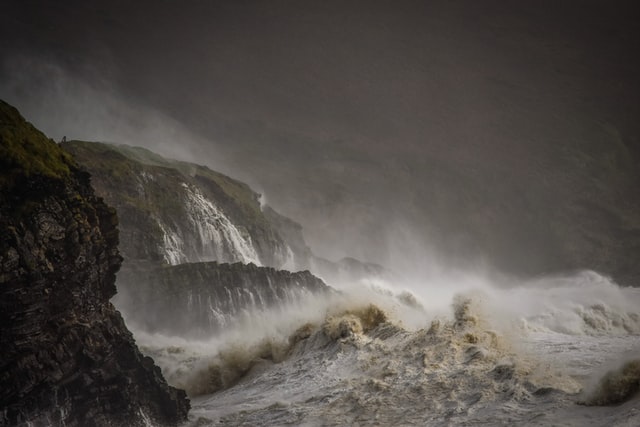 When chaos erupts, the best response is to preach and teach the foundations of our faith. Messages on the gospel, sharing the gospel with hurting people, and living the gospel as communities of faith must remain our focus. Challenging people to live out those timeless realities is better than offering opinion-laced bromides about current events.
My home church has done a great job with this. As a predominantly African-American fellowship, you might assume every sermon right now is about racism or the pandemic's impact in communities of color. Not so. Our pastor has been preaching, for the past several weeks, on the importance of healthy church ministry—both within our fellowship and to the community around us. While he has mentioned current events for context, and leads us to pray corporately about global needs, his focus (and thus the focus of our church) has been on the gospel and its transformative power in communities. As a result, Sunday's are an oasis of sanity in a sea of crazy!
When everything around us seems shaky, the best response is to firm up the foundation. Rather than preach or teach political theory, social reform, or medical remedies—communicate the gospel and call people to live it out in relationships with others. Rather than offering "expert" advice on every subject, stay in your lane and communicate the gospel, its demands on believers, and its impact on communities.
We are doing this at Gateway. One person asked me how current events are shaping our curriculum. My response surprised him when I said, "Not much." We are certainly aware of what is happening in our world, but we are committed to teaching timeless Truth and proven best practices of global ministry. We offer students foundational—not basic—but foundational training that will serve them over a lifetime of meeting whatever leadership challenges come their way.
Since the attacks on 9/11, there has never been a greater need for a clear message of hope to be sounded by churches to hurting people. If we really believe in the transformative power of the gospel, how can we waste breath communicating lesser messages?