When Bill Crews passed away, we lost a true statesman – a Baptist leader who cared more about God's mission than his personal agenda. He was my friend, confidant, and mentor – an ever-present encourager in the daily challenges of seminary leadership. Mostly by his example, he taught me many things.
Bill modeled caring for people. Many years ago, when I was diagnosed with cancer, Bill called me. At that point, I had only met him once or twice and was shocked he even knew my name – m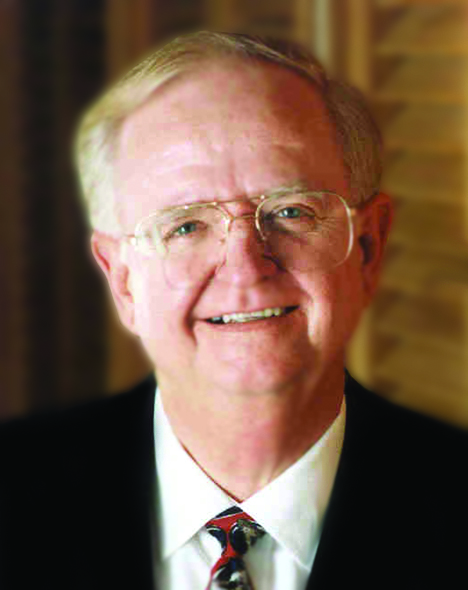 uch less called to encourage me. I have never forgotten that phone call.
Bill taught me to take God seriously, and myself not so much. He loved to laugh – at himself and funny things that happened. One of his favorite photos is of a Budweiser truck in the seminary parking lot (the driver was lost and asking for directions). Another photo that hung in his back office was of him wearing a huge hat in restaurant in China – he looked like a 15th century ruler.
Bill helped me learn to be more diplomatic. By nature, I am a black-and-white guy. He showed me how to hold convictions with less vitriol and confront people without embarrassing them. When Southern Baptists needed measured leadership – from the Peace Committee to the Arizona Foundation recovery to responding to the recent changes in our denomination – they turned to Bill for leadership.
Bill carried himself with dignity, without being stiff or formal. He loved a splashy tie or a loud blazer. His purple academic robe is legendary. He had started using a walking stick in his later years, and of course found a hand-carved one with a story behind it.
Bill was a life-long learner, always recommending the book he had read most recently. He was curious about many things, but mostly gravitated toward leadership books. He was convinced that healthy churches require healthy leaders and was obsessed with finding new ways to train people more effectively for that role.
Those are a few of my memories. We have created a place for you to share yours. Go to https://www.gs.edu/news-events/dr-william-o-crews-remembered/, share your comments, and read what others are saying about a man who impacted thousands of people with his love, humor, and spiritual passion.