One of our new initiatives, made possible by our new facility and made necessary by our educational strategy, is webcasting Gateway's chapel services. Our inaugural attempt was webcasting my convocation message to start the semester last week. It was entitled "The Unintended Consequences of a Seminary Education." We had some lighting issues and some camera issues which we will fix (and probably some speaker-quality issues we can't do much about!).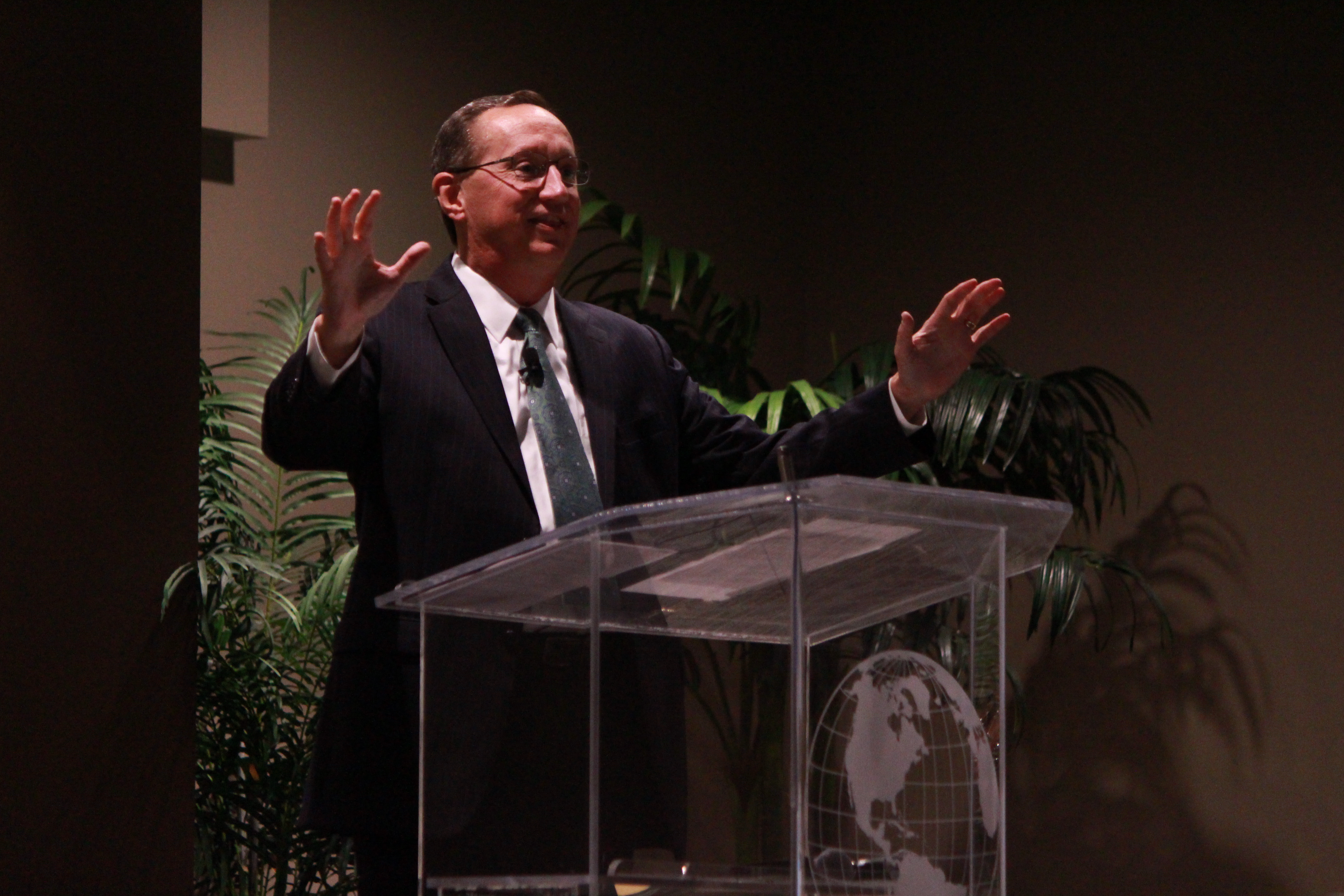 The full chapel service will be available every Thursday during the fall and spring semesters. You can view the entire service live by logging on through our website at www.gs.edu. If you prefer, you can later access just the message – also through our website by Friday morning each week. We will also post the link on various social media. Our hope is the chapel service, or chapel message, will be a regular feature to connect you to Gateway Seminary and encourage you in your ministry.
By the way, what were those "unintended consequences?" The first was when theological depth exceeds character development. The second was when material gain displaces missional sacrifice. Those are the bones; you can get the full meal at http://www.gs.edu/news-events/sermons/presidents-convocation/
If you are in Southern California or traveling in the area, you are always welcome to our public chapel services. While the online services are helpful, gathering with other believers is still an irreplaceable experience for worship and the Word. See you Thursday!