Churches are struggling with decisions about how and when to reopen, what form reopening should take, and their role in protecting people during the pandemic. Some churches are resisting governmental directives on these matters, claiming it's a matter of conscience. Others are operating within those directives, claiming doing so is an expression of Christian citizenship. Rather than acknowledging these differences and recognizing biblical Christians can have different viewpoints on these issues, we are choosing sides and attacking each other.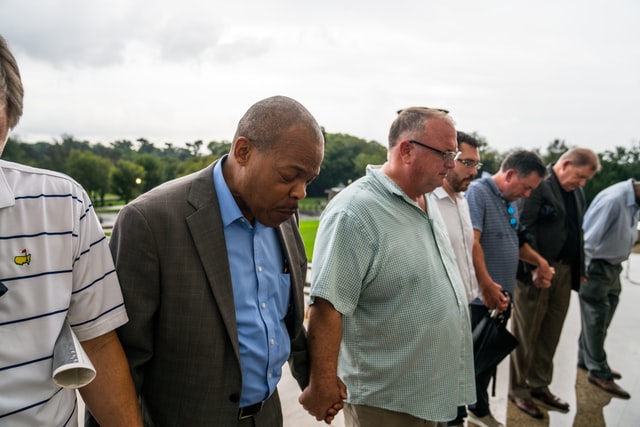 And the Devil laughs.
Unity among believers is a pervasive theme in the New Testament. When you have experienced the supernatural bond we have through Jesus Christ, the results are palpable. It changes you and you crave it as an everyday experience. At Gateway, we enjoy functional unity most days. During our relocation in 2014-2016, we experienced unquestionably supernatural unity. There was no earthly explanation for our steadfast focus, absence of conflict, and missional integrity during those two years. It was God at work through us, in us, and among us. We had biblical unity and it changed us forever.
There are numerous warnings in the Bible about breaking this unity intentionally or unnecessarily. To be sure, there are biblical reasons to divide from other believers when clear doctrinal deviation has occurred. This is more than a spat over denominational differences. These divisions are permitted when the core doctrines of our faith are being denied. That's not what's happening in the current situation.
Our spiritual Enemy delights in creating distractions leading to divisions and thus minimizing our effectiveness. The pandemic has created an unprecedented opportunity for churches to leave their facilities and be the church in their communities. While all of us enjoy corporate worship, for many Christians prior to the pandemic gathering together was the sum total of their Christian devotion. They have been forced to grapple with the reality that Christian service is as important as Christian worship.
Let's stop dividing over less-than-essential issues and capitalize on our opportunity to serve communities in the name of Jesus. People are struggling physically, mentally, emotionally, and spiritually. We have answers. Let's use our voices to share with hurting people rather than shouting at other believers.