Gateway graduations are a multi-week event spread over five campuses in four states. We like a party so we throw five of them every spring! This year we reached a remarkable milestone in our 77-year history.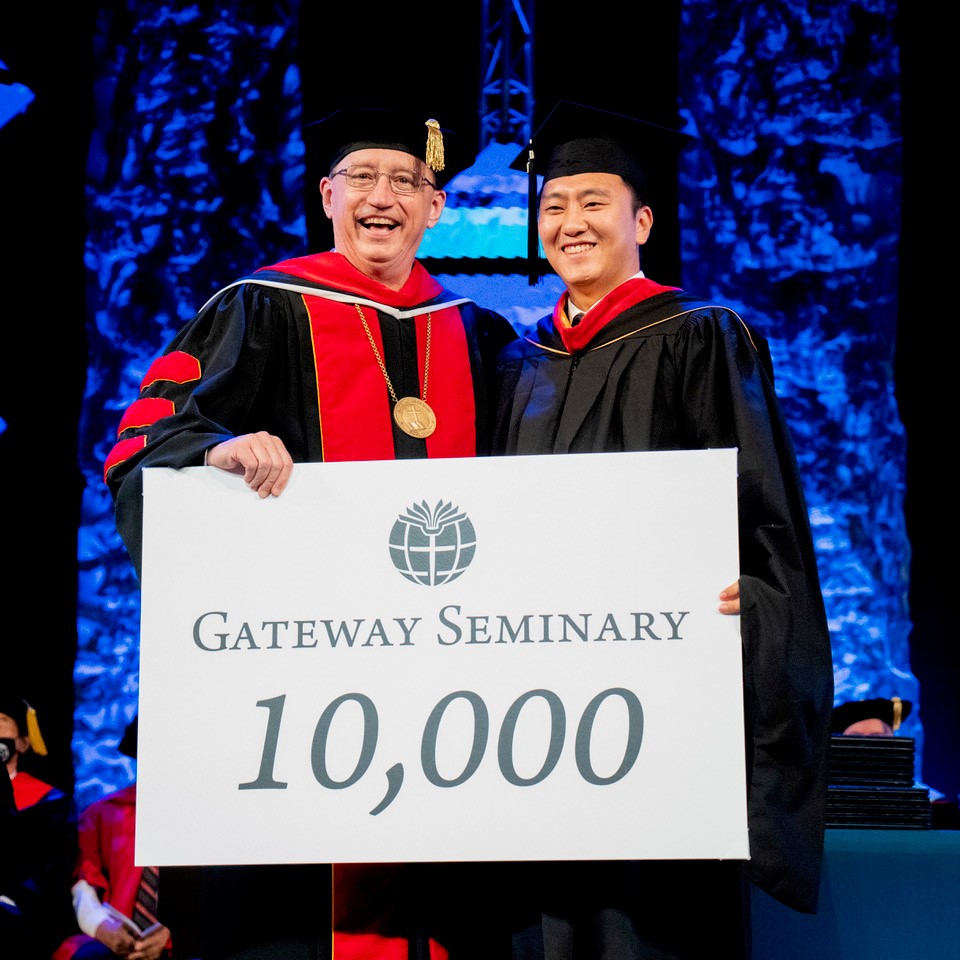 Our school started in 1944 and our first graduation was in 1949. The first graduate listed in the first printed program was Leonard Jackson Boyett (Diploma in Christian Training). The first master's degree graduate was Howard Cate Day (Master of Religious Education). This past Friday night, graduate number 10,000 walked across a stage and received a Gateway diploma.
Graduate number 10,000 was Yoon Sagong. He represents so much about who we are and what we have become over the years. Yoon Sagong received a Master of Divinity degree. More graduates have earned this degree than any other offered by the seminary. He is Korean—representing the thousands of multi-cultural graduates who have graced our stage. He currently works as a pastoral intern in a church plant started by one of our faculty members. Yoon Sagong is a great example of the people Gateway produces—a Master of Divinity graduate working as a pastoral leader in a local church as a missional outreach under the guidance of a ministry-engaged faculty member.
Gateway Seminary started as the dream of two San Francisco Bay Area pastors. We were adopted by the Southern Baptist Convention in 1950. Because of our distance from the Bible Belt and in comparison to our five sister seminaries, many Southerners consider us "that small seminary out West." Well, your small seminary out West has grown into a powerhouse enrolling 2,000 students annually and graduating thousands for service around the world.
One person in the Gateway family stopped me after the service and, with tears on her cheeks, said, "We have sent 10,000 people to make a difference all around the world. It's amazing what God has done and what we get to be a part of every day." She was right. It is amazing what God had done through Gateway Seminary. It's also humbling to be part of it and know the gospel is going around the world through our influence.
We give thanks to God for 10,000 graduates!