TRUSTEES: Gateway hires new faculty, approves 22-23 budget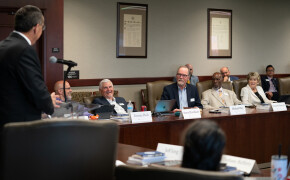 Trustees approved Gateway's 2022-2023 budget of $12.275 million and hired two new faculty members at the May 3 board meeting: Daniel Gurtner and Cliff Jenkins.
ONTARIO, Calif. -- Trustees approved Gateway's 2022-2023 budget of $12.275 million and hired two new faculty members at the May 3 board meeting.
"We're grateful to be in a strong financial position exiting the uncertainties of the COVID pandemic," said Jeff Iorg, president of Gateway Seminary.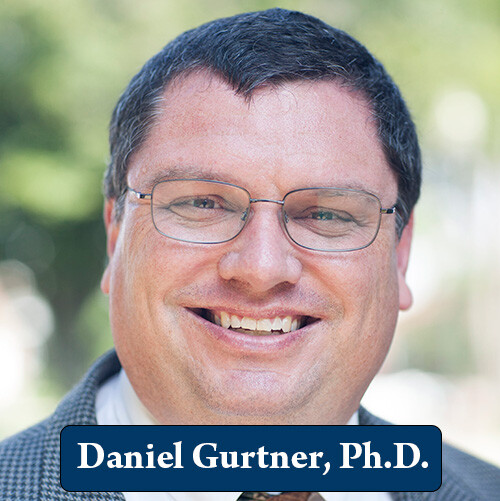 Daniel Gurtner will join the faculty as professor of New Testament studies July 24, 2022. Gurtner earned a Ph.D. at University of St. Andrews, a Th.M. at Trinity Evangelical Divinity School, an M.Div. at Gordon-Conwell, and B.A. at Grove City College. He is broadly published in New Testament and Second Temple Judaism. He is co-editor of T&T Clark Encyclopedia of Second Temple Judaism and is currently writing the Word Biblical Commentary on Matthew. He has taught at both Southern Seminary and Bethel Seminary.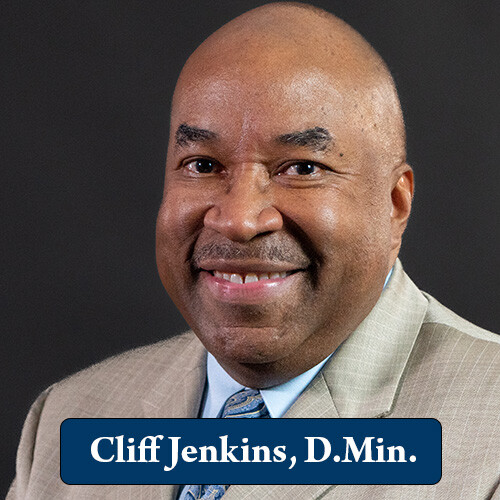 Cliff Jenkins will join Gateway's faculty as associate director of the Doctor of Ministry program and associate professor of leadership formation. Jenkins earned a D.Min. at Gateway, an M.Div. at Biblical (Missio) Seminary, and a B.A. at University of Pittsburgh. His ministry career includes stints serving as a church planter, pastor, interim pastor, and as a church planting catalyst with the North American Mission Board (NAMB). Most recently he was state director of missions for NAMB and the Baptist Convention of Pennsylvania/South Jersey. He also received the William O. Crews Presidential Leadership Award, the highest honor Gateway bestows on students, when he graduated with the D.Min.
Trustees also directed the Seminary to explore a new approach to the regional campus in Fremont, California. "We have an opportunity to reassess our strategy in the Bay Area in light of pandemic complications, educational delivery expectations of students, and leadership changes at the campus," Iorg said.
"We are confident God will lead us to new strategies and partnerships to effectively accomplish our mission commitments in the region."
During the first plenary session, Iorg shared with trustees three critical assets of Gateway Seminary.
"The first is God's providential care. There is no way to explain Gateway apart from God's gracious care," said Iorg.
The second is a strong institutional commitment to the mission of Gateway Seminary.
"We have a low drama workplace," he said. "Day in and day out, people come to work focused on one thing: shaping leaders who expand God's kingdom around the world."
"Third, we have remarkable people who work at Gateway Seminary," Iorg said.
"They are intelligent, humble, dedicated, and mature."
As part of the alumni and friends banquet following the trustee meeting, Iorg recognized several staff and faculty. Several staff were recognized for employment milestones and two received the Hixson award for excellence: Sarah Katherine Johnson, ADVANCE program coordinator, and Jennifer Palmer, director of Human Resources. Trustees recognized Anne Dent for her work in designing and preparing the Hoff House, a professional-in-residence home owned by Gateway. The condo previously belonged to Lisa Hoff, a Gateway professor who passed away in September 2020.
Retiring faculty were also recognized at the banquet. Drs. Rick Durst, David Gill, Harry Hahne, and J.T. Reed will retire at the end of this academic year. Durst, theology professor at the Ontario campus, retires July 2022 after more than 30 years of service to Gateway. Gill, associate director of the D.Min. program and former director of the Korean-English bilingual program, retires in 2022 after more than 20 years of teaching at the Seminary and a storied career as a church planter and pastor. Hahne, New Testament professor for 20 years at the Arizona campus, retires in July 2022. Reed, associate director of the D.Min. program, will transition into retirement in 2022. Each was granted senior faculty status by trustees.
Iorg specifically recognized Michael Martin, current Vice President of Educational Effectiveness, for his leadership as Vice President of Academic Services and Dean of the Faculty of Gateway Seminary for 16 years. The Seminary named a classroom at the Ontario campus in honor of Martin and his wife Beth. Additionally, Iorg announced a new award for excellence in faculty service named in honor of Martin and awarded the first recipient: Rick Durst.
Trustees approved sabbatical requests for Dr. Gary Arbino and Dr. Paul Kelly. Dr. Paul Smith was promoted to full professor status. Trustee officers elected for 2022-2023 are Robert White, chairman, Phil Kell, vice-chairman, and Steve Long, secretary.
--30--