TRUSTEES: Gateway board approves slight budget cuts, participation in Paycheck Protection Program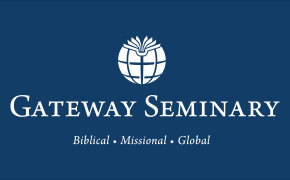 In its spring meeting, Gateway Seminary's Board of Trustees approved a 2020-21 budget of $11,500,000 -- 2.1 percent less than in 2019-20 -- and authorized the seminary's participation in the federal Paycheck Protection Program.
ONTARIO, Calif. -- In its spring meeting, Gateway Seminary's Board of Trustees approved a 2020-21 budget of $11,500,000 -- 2.1 percent less than in 2019-20 -- and authorized the seminary's participation in the federal Paycheck Protection Program.
The budget, approved during the virtual meeting Tuesday (April 28), reflects a $250,000 reduction from the 2019-20 operating budget of $11,750,000 and a 3.8 percent reduction from the original budget proposal for 2020-21 ($11,950,000).
The revisions came in light of the economic downturn resulting from the COVID-19 pandemic. The budget retains current employees while accounting for anticipated declines in Cooperative Program support, tuition revenue and housing rental income -- particularly in Fall 2020. Trustees will reevaluate the budget after the first quarter during the next board meeting in October.
"We are a fiscally conservative seminary," Gateway President Jeff Iorg said. "We have no debt, and we live on our income. We have been frugal in good times. We have significant reserves from good management in the past and have wisely invested the resources accrued by the seminary through the sale of our former campus in Northern California. We are prepared to weather the pandemic."
Iorg said he is cautiously optimistic enrollment may remain relatively stable through the pandemic, given the seminary's distributed delivery models. Early enrollment in summer classes has already exceeded total enrollment in Summer 2019.
"The earliest Fall 2020 enrollment figures, while too early to establish a trend, are also very promising," Iorg said.
While meeting virtually -- and with a large portion of the meeting conducted in executive session -- trustees authorized the seminary to seek financial relief from the Coronavirus Aid, Relief and Economic Securities (CARES) Act stimulus bill, which was enacted by Congress last month.
Under terms of the Paycheck Protection Program, which is administered by the U.S. Small Business Administration, businesses -- as well as churches and other faith-based nonprofits -- with fewer than 500 employees are eligible to receive loans of up to 2.5 times their average monthly payroll, with a cap of $10 million per loan, in order to cover expenses like payroll, utilities, and rent or mortgage payments.
Gateway requested $1,621,708 in relief; its trustees approved the school's use of $1,226,600. Since Gateway has no mortgage debt, almost all the funds from this program will be used for payroll purposes.
Protecting staff during the economic downturn was of special concern at Gateway because employees of religious nonprofits in California and the other western states in which the seminary operates do not typically qualify for unemployment benefits.
From the beginning of the coronavirus pandemic, Gateway's hourly employees have been paid for scheduled hours regardless of the actual hours they worked. The design in participating in the Paycheck Protection Program is to further insulate Gateway staff from difficulties brought on by COVID-19.
With the cancellation of the 2020 Southern Baptist Convention Annual Meeting, Gateway trustees previously scheduled to complete their terms will remain on the Board. Trustees Ralph Duke (Virginia) and Milton Higgins (California) will serve until their replacements are elected at the 2021 annual meeting.
Keith Goeking (retired physician, Missouri) and Robert White (healthcare foundation executive, Georgia) were re-elected in their respective roles of chairman and vice-chairman. Andrew Dyer (pastor, Kentucky) was elected secretary.
Trustees approved several faculty-related matters, including the development of two 36-hour master's degrees -- the master in theological essentials and master in ministry essentials.
Leroy Gainey, J. M. Frost Professor of Educational Leadership and the first trustee-elected African American professor in the SBC, is retiring on July 31, 2020, after 33 years of service. Phil Conner, professor of pastoral care and chaplaincy, is also retiring on July 31, 2020. Both Gainey and Conner were given senior faculty status by the Board upon their retirements.
"The seminary is accomplishing its mission and doing it well," Iorg said. "We are proud of our faculty and staff for the work they have done in making the transition to a distance learning environment due to the COVID-19 pandemic. A number of them have told me privately, 'Mr. President, we've got this. We moved the seminary 400 miles without closing our academic programs in 2016. We can make this transition as well.'
"That is the kind of people who work at Gateway and I'm proud to be their president."
--30--