Gateway convocation leads inaugural semester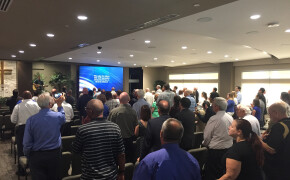 Launching a series of events opening the new campus of Gateway Seminary of the Southern Baptist Convention, President Jeff Iorg warned students of "unintended consequences" of a seminary education.
Launching a series of events opening the new campus of Gateway Seminary of the Southern Baptist Convention, President Jeff Iorg warned students of "unintended consequences" of a seminary education.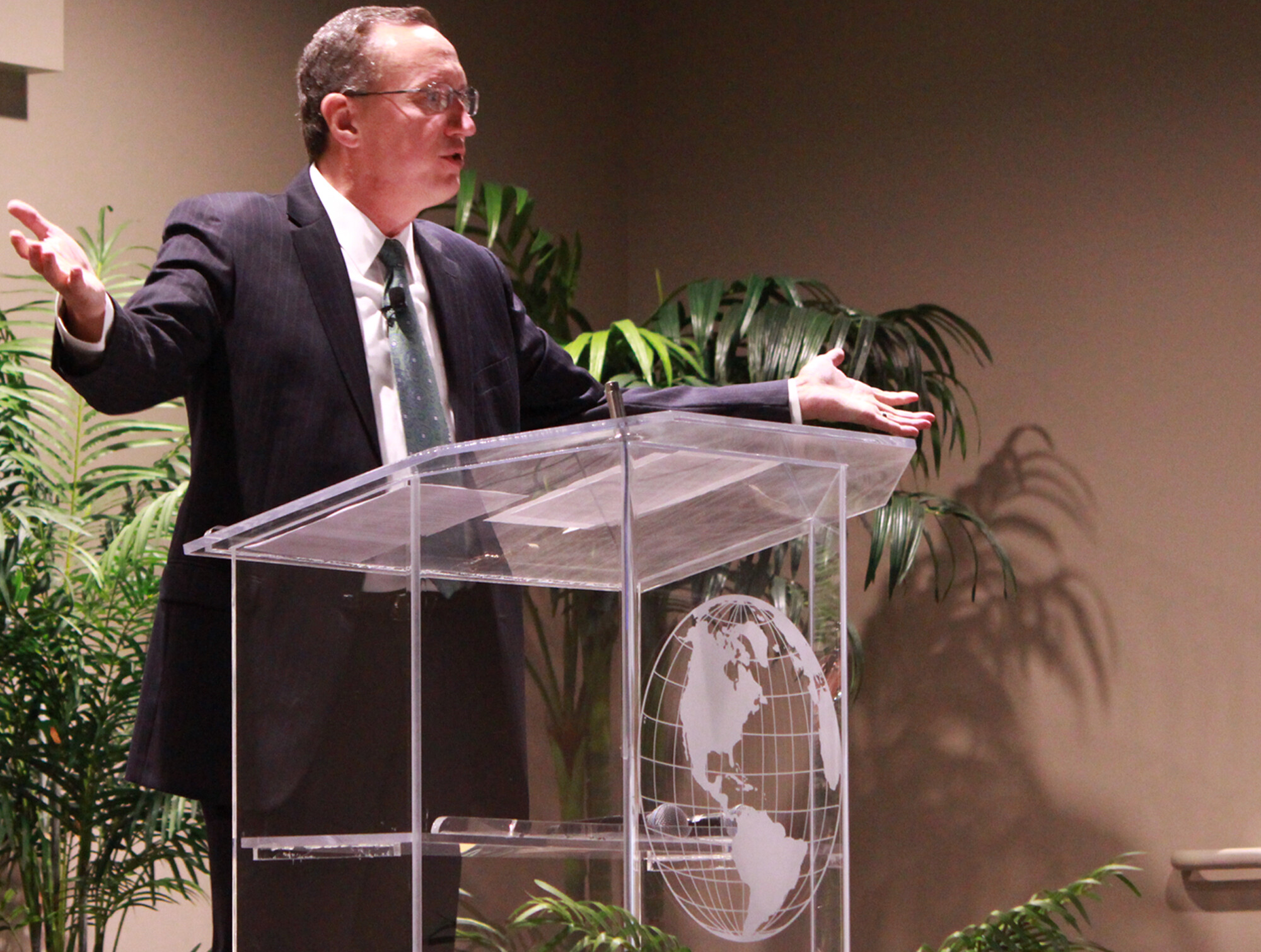 The Aug. 29 convocation and first day of classes will be followed by celebratory events Oct. 5-8, including a dedication service, a gala featuring contemporary hymnists Keith and Kristyn Getty and a festival complete with food trucks, tours and other activities at the new Southern California campus in Ontario.
Also among the celebratory events are a worship training session led by Keith Getty and the seminary's annual Deere lecture featuring Craig Evans, who serves as the John Bisagno Distinguished Professor of Christian Origins at Houston Baptist University. The author of 70-plus books, Evans will speak on "Ancient Biography and the Reliability of the Gospels."
Details of the Oct. 5-8 events can be accessed here.
Formerly Golden Gate Baptist Theological Seminary, the institution moved from its location in northern California 400 miles south to Ontario in late June and opened for business July 5.
Iorg, in Gateway's first-ever president's convocation on the new campus, spoke on "The Unintended Consequences of a Seminary Education," using 1 Timothy 6:3-10 as the basis of his message.
He told the students he hopes they will find their classes challenging in preparing for a life of ministry -- but not be impacted by unintended consequences of seminary training.
"One unintended consequence of your seminary education is when your theological depth exceeds your character development," Iorg said.
Iorg recounted a deacon in a local church calling to ask for advice about a brewing conflict between the pastor and his congregation. The deacon explained that the pastor had developed some positions controversial for many in the church. The bigger problem, however, was when the deacons tried to discuss it with him the pastor blew up in anger, marginalized his opposition, and questioned their theological understanding.
"The pastor did not suffer from a lack of theological depth," Iorg said, "but a lack of character development. When one exceeds the other, chaos usually results."
A seminary education also could be detrimental to the extent a graduate would rather debate doctrine with peers than share the truth with everyday people, Iorg said
"There are more students enrolled in the Southern Baptist Convention's six seminaries than at any other time in history," he said, "but there has never been a time when our churches are less effective in evangelism. We are better at arguing theology with our peers than explaining the Gospel to everyday people.
"It's vital you master the depths and intricacies of the Gospel," he said, "but you are not fully prepared until you can explain the Gospel to everyday people."
Iorg also warned that another unintended consequence of a seminary education is allowing material gain to displace missional sacrifice. Evidence of this includes when students believe someone should take care of them financially.
"It seems to be a trend, and it's the downside of seminary financial aid, that more and more students assume someone else is responsible to raise the money to pay for their training," Iorg said. He warned this mentality has a detrimental effect as seminary students search for ministry positions.
Iorg told of a conversation with a pastor who had interviewed several recent graduates for a position at his church. The individuals interviewed had all asked, as their first question about the position, how much vacation time they would receive and what benefits would accompany their salary.
"While these are important questions, the pastor was disappointed the first questions were not about the opportunity to reach people and impact their community," Iorg reported.
Vacation and benefits "are important issues to resolve in seeking a position," he told the Gateway convocation, "but they are not the primary issues. Settle the 'mission questions' first and then work out the financial details while trusting God to provide."