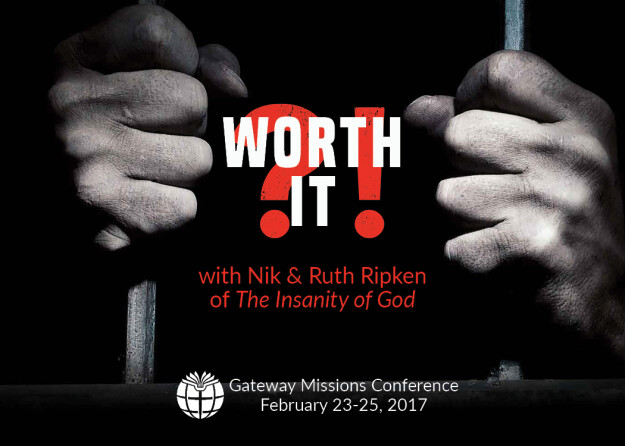 Gateway Missions Conference
Thursday, February 23, 2017, 9:00 AM - Saturday, February 25, 2017, 5:30 PM
Schedule of Events
Leadership Workshop – Feb 23, 9 a.m. – 4 p.m. & Feb 24, 9 a.m. – 3 p.m. Cost: $20 | Location: Gateway Seminary, 3210 E Guasti Rd. | Ontario, CA 91761
The leadership workshop is for pastors and missions leaders who want to learn how to work with persecuted churches around the world and how to apply lessons from them in American ministry settings.
Student Night – Feb 24, 7-9 p.m. Cost: FREE | Location, The Grove Community Church | 19900 Grove Community Dr | Riverside, CA 92508
Student night is for youth and young adults looking for encouragement in our increasingly polarized culture. Nik & Ruth will be teaching students and challenging them to stand firm and trust God through anything.
Conference – Feb 25, 9 a.m. – 5:30 p.m. (registration begins at 8 a.m.) Cost: $16 | Location: Gateway Seminary, 3210 E Guasti Rd. | Ontario, CA 91761
The main conference day is open to the general public. Everyone is invited to come and learn how to face your own difficulties and live victoriously, like courageous believers all across the globe. Seating in the chapel is limited for this event, so register today! Overflow seating will be available through the building.
Gateway Seminary has pre-negotiated rates with Ayres Inn & Suites at Ontario Mills Mall. To receive this rate, email or call (909) 687-1670.
Nik Ripken - Nik and Ruth, with three children, served for more than 32 years obeying Christ's command to share Jesus across the globe. After seven years in Malawi and South Africa, they moved to Nairobi, Kenya to begin work among the Somali people (1991-1997). Since that time (1998-2013) they have journeyed globally among people whom, when they gave their lives to Jesus, faced increasing persecution for their faith.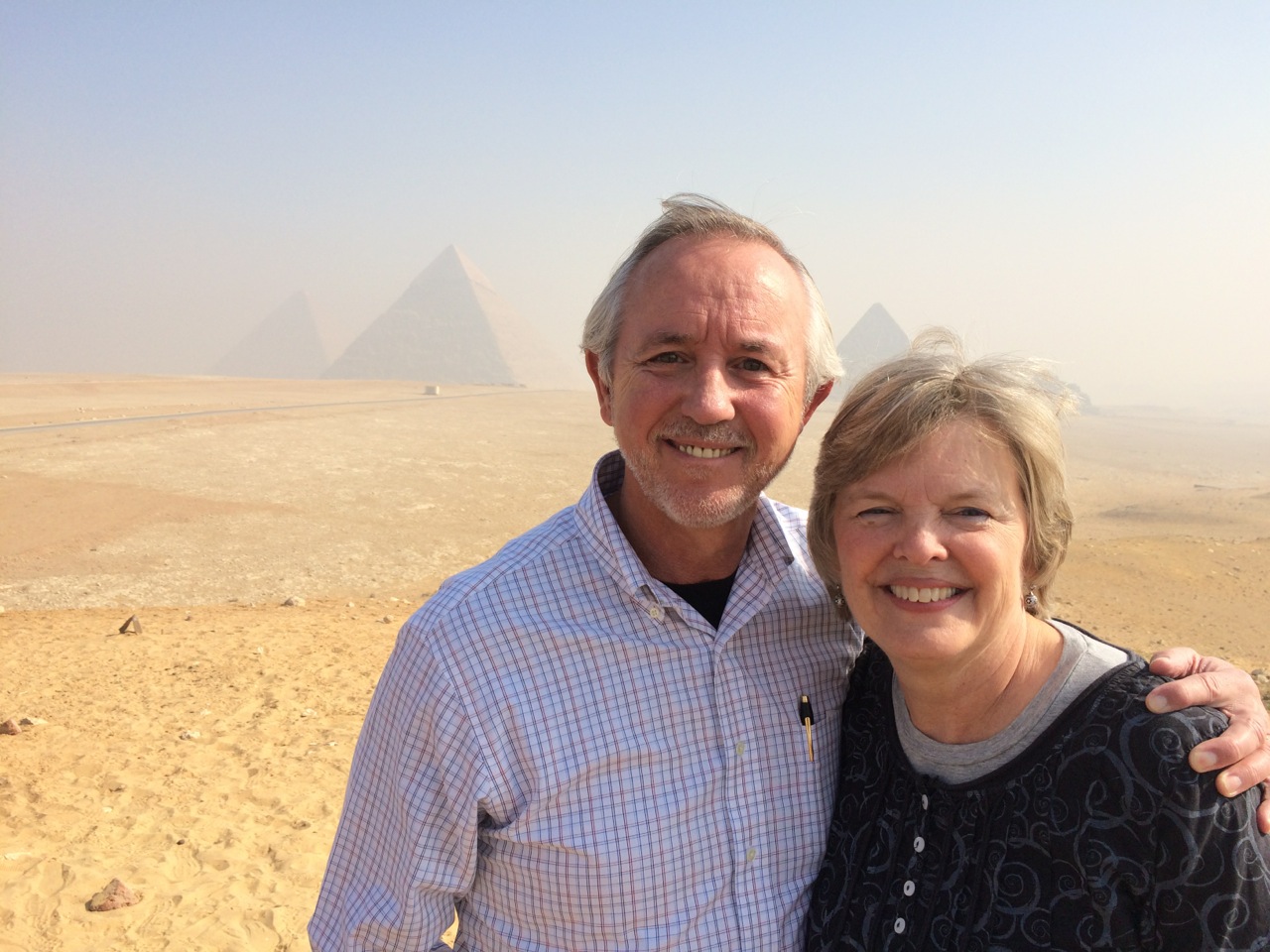 The Ripkens and their teams served throughout the Horn of Africa within famine and war zones; resettling refugees, providing famine relief, and operating mobile medical clinics. Formerly Muslims, many Somali believers, suffered for their faith. Most were martyred. Near the end of the Ripken's tenure among the Somalis, their 16-year-old son died of an asthma attack on Easter Sunday morning. He's buried at the school from which the other Ripken children graduated.

One year later, the Holy Spirit led the Ripkens to begin a global pilgrimage to learn from believers in persecution how to recapture a biblical missiology of witness and house-church planting in the midst of persecution and martyrdom. Most of all, believers in persecution modeled for the Ripkens how to trust Jesus completely. Many of these lessons have been lost or forgotten by the church in the West.

Currently the Ripkens have interviewed over 600 believers in persecution, exceeding 72 countries. Sitting at their feet, the Ripkens learned from the suffering church how to thrive amidst suffering, not merely survive. The Ripkens, using everything they've learned from believers in persecution are creating resources as gifts from the church to the church. To date they have created articles, books, a music CD, a documentary, workshops, and other tools that allow the church in persecution to teach the church in the West about its biblical heritage of both crucifixion and resurrection. A teaching DVD is included in future plans. All these tools are designed to challenge believers to boldly follow Jesus, sharing their faith with others-no matter the cost.
Promotional Resources