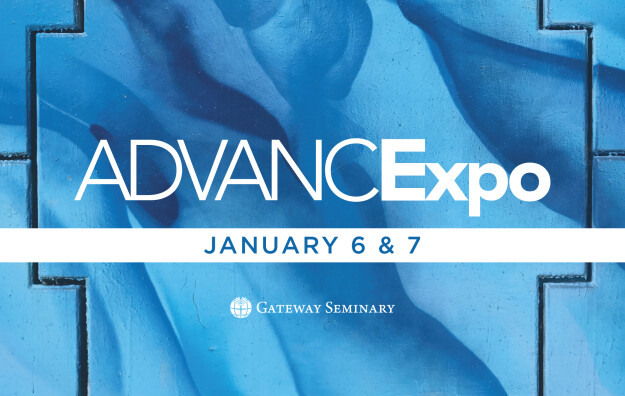 ADVANCE Expo
Thursday, January 06, 2022, 8:00 AM - Friday, January 07, 2022, 4:30 PM
ADVANCE Expo
Join current and prospective ADVANCE directors, instructors, and registrars at the annual ADVANCE Expo to learn, fellowship, and network at Gateway's Los Angeles-Ontario campus.
On Thursday, learn how to teach through the four Preaching Certificate courses: Making Disciples, Introduction to Preaching, Planned Pulpit Leadership, and Preaching the New Testament. Join us that evening for a time of fellowship and celebration as we hear from Dr. Haynes over dinner.
On Friday, hear from fellow ADVANCE leadership and national office staff about a variety of topics like how to be a successful instructor, how to advise your students well, growing your center, all about electives, and more!
Schedule
Thursday | 8:00 a.m. to 8:30 p.m.
Friday | 8:00 a.m. to 4:30 p.m.
Speakers:
Dr. Warren Haynes - Director, ADVANCE
Dr. Jeff Iorg - President, Gateway Seminary
Dr. Brian Kennedy - Senior Pastor at Mount Zion Baptist Church of Ontario | Associate Professor of Preaching, Gateway Seminary
Oahu Bible Institute Leadership
ADVANCE Staff