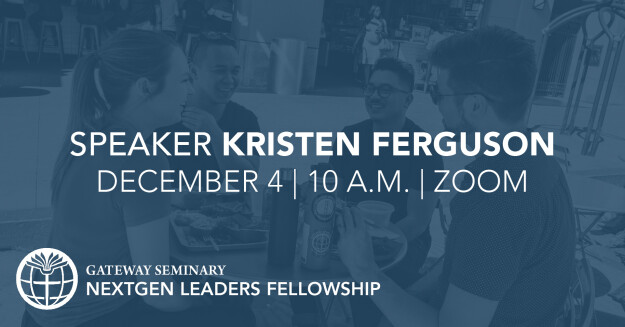 NextGen Leaders Fellowship
Saturday, December 04, 2021, 10:00 AM - 11:00 AM
Register today for the first NextGen Leaders Fellowship featuring Kristen Ferguson!
Join us December 4 at 10 a.m. for a training session with Kristen Ferguson!
Don't miss this opportunity to gather practical wisdom and insights aimed at NextGen ministry leadership.
Connect with us on Facebook by following the NextGen Leaders Fellowship.