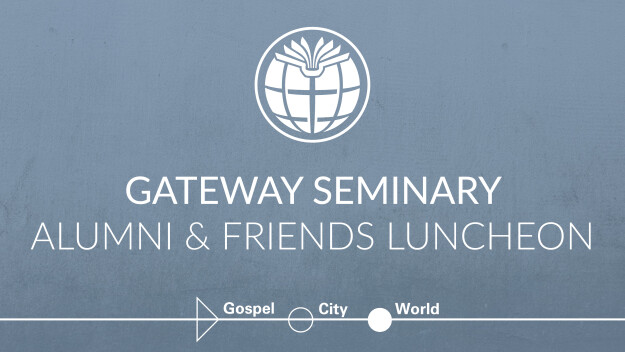 Alumni & Friends Luncheon - SBC 2023
Wednesday, June 14, 2023, 12:00 PM - 1:00 PM
Gateway Seminary Alumni and Friends Luncheon
Join Jeff Iorg and the Gateway family for the annual alumni and friends luncheon at the Southern Baptist Convention meeting in New Orleans, Louisiana!
Lunch begins following the morning session on Wednesday, June 14, at the Ernest N. Morial Convention Center New Orleans in rooms 208-210. We look forward to seeing you there!
Tickets are $15 for single tickets and $12.50 each for group tickets.