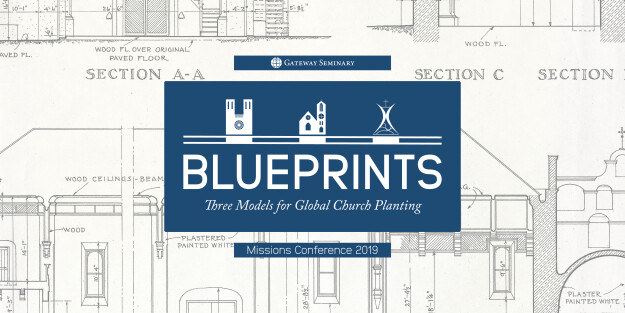 Blueprints | Missions Conference 2019
Friday, March 01, 2019, 5:30 PM - Saturday, March 02, 2019, 3:30 PM
Three Models for Global Church Planting
Veteran church planters from the International Mission Board (IMB) will be sharing best practices for global church planting.
Our speakers will focus on church planting efforts in Muslim, Hindu and East Asian regions of the world. To protect the identities of our speakers, their names will not be shared publicly and this event will not be live streamed to a wide audience. Gateway students at regional campuses or who take classes online will be able to view a private stream of the conference events by signing up for the Gateway Online/Regional Student Ticket.
Students from any seminary or university can take advantage of the student rate by providing their school ID number or by sharing their spring course schedule. Attendees will receive two meals and a t-shirt.
Schedule
Friday, March 1
5:30 p.m. - Check in
5:45 p.m. - Dinner
6:30 p.m. - Session One
9 p.m. - Conclusion
Saturday, March 2
9 a.m. - Session Two
12 p.m. - Lunch
1 p.m. - Session Three
3:30 p.m. - Conclusion