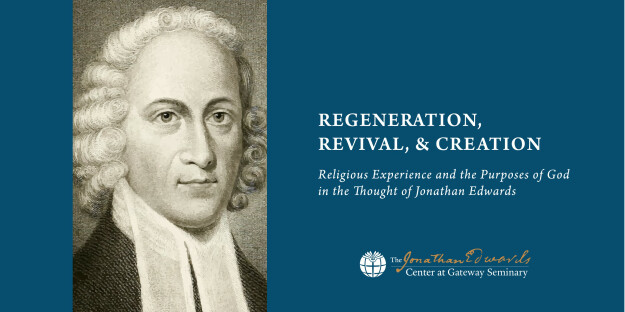 Jonathan Edwards Center Inaugural Conference
Tuesday, January 15, 2019, 6:00 PM - Wednesday, January 16, 2019, 8:00 PM
Regeneration, Revival, and Creation: Religious Experience and the Purposes of God in the Thought of Jonathan Edwards
Purchase your ticket today for the inaugural conference!
Dinner Tuesday night will feature presentations by Kenneth Minkema and Adriaan Neele and a panel discussion with board members of the West Coast JEC. Following dinner will be an opening ceremony for the JEC reading room with an introduction from Chris Chun, a reveal of a new portrait of Edwards by Oliver Crisp, a demonstration of the Visual Edwards by Rob Boss and a description of the reading room from John Shouse.
The Azure Hotel conference rate is $99. You can register directly through with the hotel using code "Gateway JEC."
Plenary Speakers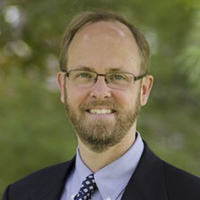 Douglas Sweeney is distinguished professor of church history and the history of Christian thought and director of the Jonathan Edwards Center at Trinity Evangelical Divinity School.

"'The Most Important Thing in the World': Jonathan Edwards on Rebirth and Its Implications for Christian Life and Thought."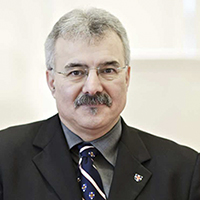 Michael Haykin is professor of church history and biblical spirituality and director of the Andrew Fuller Center for Baptist Studies at The Southern Baptist Theological Seminary.

"'The Advancement of Christ's kingdom in the World': Jonathan Edwards and the Concert of Prayer for Revival: Origins and Legacy."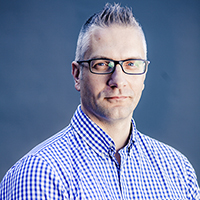 Oliver Crisp is professor of systematic theology at Fuller Theological Seminary and a professorial fellow at the Institute for Analytic and Exegetical Theology at the University of St. Andrews.

"Jonathan Edwards on Creation and Divine Ideas."
JEC Board Members
Chris Chun - Director, West Coast Jonathan Edwards Center and associate professor of church history at Gateway Seminary
John Shouse - Professor of Christian theology at Gateway Seminary
Oliver Crisp - Professor of systematic theology at Fuller Theological Seminary
Kenneth Minkema - Executive director, Jonathan Edwards Center at Yale University
Robert Caldwell - Associate professor of church history at Southwestern Seminary
Mark Rogers - Pastor of Fellowship in the Pass Church
Kyle Strobel - Associate professor of spiritual theology, Talbot School of Theology
---
Schedule
Tuesday, January 15
| | | |
| --- | --- | --- |
| Registration Opens | 4 p.m. | Lobby |
| Welcome Dinner and Panel Discussion | 5:30 - 7:30 p.m. | Graves Center |
| Opening Ceremony of JEC Reading Room | 7:30 - 8:30 p.m. | Library |
Wednesday, January 16
| | | |
| --- | --- | --- |
| Registration and Refreshments | 8 - 8:30 a.m. | Lobby |
| Worship | 8:30 - 9 a.m. | Chapel |
| Plenary Session and Q&A | Douglas Sweeney | 9 - 10:15 a.m. | Chapel |
| Refreshment Break | 10:15 - 10:45 a.m. | Graves Center |
| Parallel Sessions I | 10:45 - 11:45 a.m. | Classrooms |
| Lunch | 11:45 a.m. - 1:30 p.m. | Off-site |
| Plenary Session and Q&A | Michael Haykin | 1:30 - 2:45 p.m. | Chapel |
| Refreshment Break | 2:45 - 3 p.m. | Graves Center |
| Parallel Sessions II | 3 - 4 p.m. | Classrooms |
| Dinner and Free Time | 4 - 6:30 p.m. | Off-site |
| Plenary Session and Q&A | Oliver Crisp | 6:30 - 7:45 p.m. | Chapel |
| Closing Remarks | 7:45 - 8 p.m. | Chapel |
Parallel Sessions
Session 1
Walter Schultz, University of Northwestern-St. Paul: "Must God Create? Dispositions and the Freedom of God in Jonathan Edwards' End of Creation" [Moderated by Rob Caldwell]
Lisanne Winslow, University of Northwestern-St. Paul: "A Great and Remarkable Analogy: Edwards' Use of Natural Typology in Communicating Divine Excellencies" [Moderated by Ken Minkema]
Mark Hamilton, - Vrije Universiteit Amsterdam: "Pantheism After All? Regeneration, Divine Ideas, and the Visio Dei in Jonathan Edwards" [Moderated by John Shouse]
Obbie Tyler Todd, New Orleans Baptist Theological Seminary: "Lord of His Treasures: Regeneration as the Work of the Son in the Theology of Jonathan Edwards" [Moderated by Jason Wright]
Session 2
Peter Jung, Jonathan Edwards Center at Yale University: "Jonathan Edwards and the New Perspective on Paul's Justification" [Moderated by Kyle Strobel]
Chris Woznicki, Fuller Theological Seminary: ""The Metaphysics of the Jonathan Edwards's "Personal Narrative"" [Moderated by John Shouse]
Andrew Sparks, The Southern Baptist Theological Seminary: "Free Will: Edwards' Continuity with Calvin and Turretin" [Moderated by Rob Caldwell]
Brandon Crawford, Puritan Reformed Theological Seminary: "Jonathan Edwards on the Nature of Christ's Atonement" [Moderated by Adriaan Neele]
Mark Rogers, Fellowship in the Pass Church: "Jonathan Edwards, Revival, and the Use of Means" [Moderated by Rob Boss]