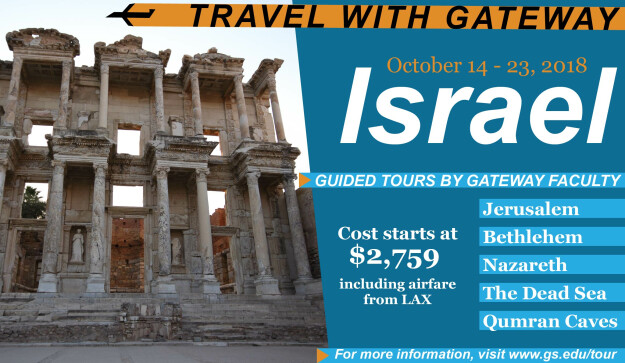 Israel Tour with Gateway
Sunday, October 14, 2018 - Tuesday, October 23, 2018
Sign up now for a 10-day tour through Israel with Dr. Jeff Iorg and Gateway Seminary!
Explore the Qumran Caves, walk the Via Dolorosa, see the Garden of Gethsemane and more with Gateway Seminary and Pilgrim Tours. This guided tour will take you through several important historical sites and will be supplemented by information from a Gateway faculty member.
Sold Out!
If you would like to sign up for the wait list, use the form below and email, fax or send it to the address at the top of the form.