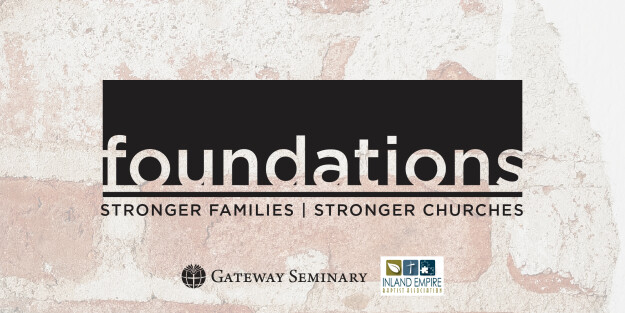 Foundations: Stronger Families, Stronger Churches
Saturday, February 11, 2023, 8:00 AM - 4:30 PM
Register for Foundations: Stronger Families, Stronger Churches to better your ability to reach families and strengthen the Church! Foundations is a one-day workshop on developing ministry skills for vocational and volunteer church leaders. Participants will gain tools for teaching, evangelism, and leading effectively in local churches and communities. Sessions will be offered in English and Spanish.
On-Campus Admission includes lunch and all-day refreshments and coffee.
Contact event organizers for group discounts: .
Course Credit: Anyone attending Foundations at Gateway's main campus in Ontario can apply to receive one hour of ADVANCE* elective credit for free. To apply and receive your free credit, please complete the form available at check-in by the end of the event. If you have more questions about credit, email
¡Regístrese en Fundamentos: Familias Saludables, Iglesias Saludables para mejorar su capacidad de llegar a las familias y fortalecer la Iglesia! Fundaciones es un taller de desarrollo de habilidades ministeriales de un día para líderes y voluntarios de la iglesia vocacional. Los participantes obtendrán herramientas para la enseñanza, el evangelismo y el liderazgo efectivos en las iglesias y comunidades locales. Las sesiones se ofrecerán en Inglés y Español.
El boleto de Admisión On-Campus incluye el almuerzo y refrigerios y café durante todo el día.
Comuníquese con los organizadores de eventos para obtener descuentos para grupos: .
Crédito del Curso: Cualquier persona que asista a Fundamentos en el instalaciones principales de Gateway en Ontario puede solicitar recibir una hora de crédito electivo ADVANCE* sin cargo. Para solicitar y recibir crédito, complete el formulario disponible en el registro al final del evento. Si tiene más preguntas sobre el crédito, puede enviar un correo electrónico a .
Speakers | Oradores
Dr. Jeff Iorg, President of Gateway Seminary

Jordan & Kelli Ayotte, Sandals Church

Pastor Travis Cunningham, Story Church

Pastor Joseph Grabowski, ONE&ALL Church

Dr. Warren Haynes, Director of ADVANCE

Ron Jones, Man in the Mirror Ministries

Denise Matthews, Grand View Baptist Church

Pastor Alejandro Rios, Iglesia Cristiana Bautista Nueva Esperanza

Pastor Erick Zaldaña, Shadow Mountain Community Church en Español
*Foundations is hosted by ADVANCE at Gateway Seminary and the Inland Empire Southern Baptist Association. ADVANCE offers affordable theological ministry training at a pre-college level in multiple languages at various teaching sites worldwide. To learn more about ADVANCE, please visit gs.edu/advance.
*Fundamentos es organizado por ADVANCE en Gateway Seminary y la Asociación Bautista del Sur de Inland Empire. ADVANCE ofrece capacitación accesible para el ministerio teológico preuniversitario en varios idiomas y en varios sitios de enseñanza en todo el mundo. Para obtener más información, visite gs.edu/advance.