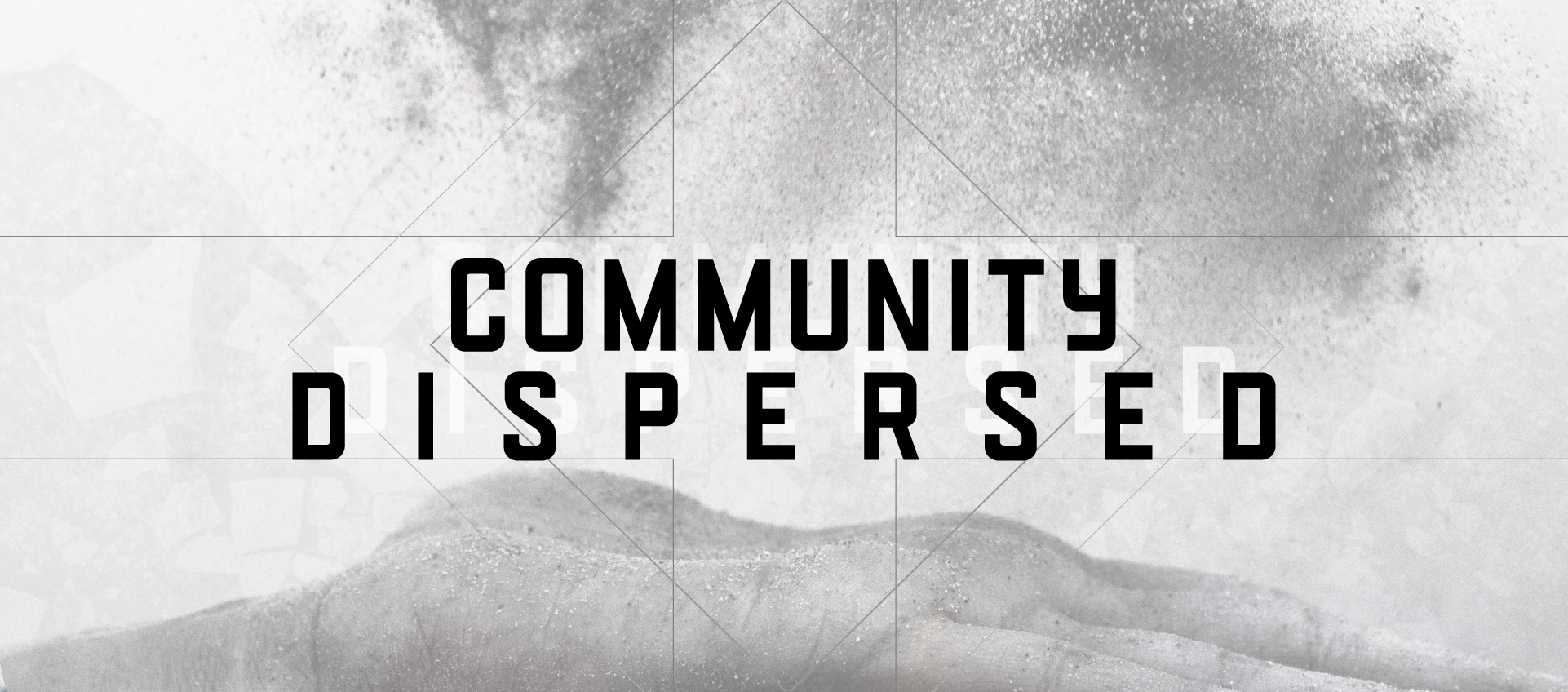 Community Dispersed is a collection of resources for pastors and church leaders as they navigate the challenging circumstances brought on by COVID-19. Gateway faculty are producing these pieces to provide encouragement, direction and insight into evolving ministry opportunities presented by the Coronavirus outbreak.
---
Blog Posts
Building Community
Surprising Community - Read about the surprising ways communities are growing under these difficult circumstances from Kristen Ferguson, director of online education.
What does online education have to do with church? - The first in a series of posts highlighting principles of onlined education that are applicable to the church from Kristen Ferguson.
Connecting Members to Content in the COVID-19 Pandemic - In part two, Dr. Ferguson discusses how church leaders can deliver Bible teaching digitally.
Connecting Members to Leaders in the COVID-19 Pandemic - In part three, Dr. Ferguson outlines the importance of keeping church leaders connected to members from a distance.
Connecting Members to Members (and Beyond) in the COVID-19 Pandemic - In the final part of Dr. Ferguson's series, she highlights ways to keep the broader church body together through digital means.
Our Best Response - Dr. Jeff Iorg outlines some ways churches have continued to obey the Great Commission and the Great Commandment during the pandemic.
Caring for the Deaf Community During the Coronavirus Lockdown - Paul Kelly, professor of educational leadership, highlights how churches can serve deaf church members.
Connecting with Teenagers During the Coronavirus Lockdown - Dr. Kelly goes over the ways ministers can connect with youth while weekly meetings are suspended.
Fear of the Unknown - Debbie Steele, professor of Christian counseling, examines the emotional response church members may be experiencing during COVID-19.
Personal Development
Pastoral Care in the Time of Coronavirus - Mark Bradley, director of the Pacific Northwest Campus and associate professor of leadership formation, describes some of the alternatives to face-to-face pastoral care many ministers have adopted.
Christian Faith and Pestilence - Rick Durst, professor of historical theology, describes how the church has responded to pandemics in the past.
Seven Daily Questions for the Disciple in Quarantine - Dr. Durst lists seven daily practices for Christians in seclusion.
Sermon Starter - A resource for busy pastors preparing for Easter services from President Jeff Iorg.
Safer at Home - Jim Wilson, director of the doctor of ministry program, encourages readers to rejoice in difficult circumstances through prayer.
Video Resources
Dr. Iorg preaches 2 Corinthians 1 and shares how God is all we need to get through uncertain times.
---
Dr. Jeff Iorg shares from Philippians 1 and shows how we can build strong relationships while social distancing.
---
In anticipation of the coming Easter celebration, Dr. Jeff Iorg shows why we can trust the New Testament story of Jesus' resurrection and how we should respond to its good news.