Our Staff
« Back to Staff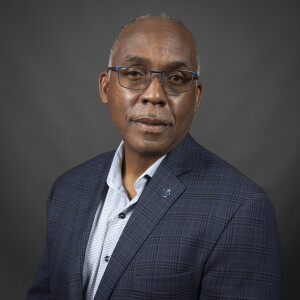 Brian Eric Kennedy is Associate Professor of Preaching at Gateway. He has been the Senior Pastor of Mt. Zion Church of Ontario, California, since 1998. Previously, he served eleven years as the Los Angeles Area Director for Prison Fellowship and also served as a youth pastor for 15 years in two local churches in Los Angeles. He serves as an Ontario Fire Chaplain, and connects Mt. Zion and the community with Federal, State, County, and Local Law Enforcement Officials and political leaders to address positive policing from the inside out. He has served on mission trips in Uganda, Rwanda, St. Vincent, WI, and in Holmes County, Mississippi. He is the Author of Timeless Insights From the Book of Judges, Westbow Press, 2017, and a contributing Author of Secret Sex Wars, Lift Every Voice, 2008.
Dr. Kennedy's life goal is to live out servant leadership among the Mt. Zion Church congregation and beyond, to the end that God is glorified in His church by Christ Jesus (Ephesians 3:20 -21).
Dr. Kennedy met Hilda and "married up," They enjoy parenting four beautiful adult children, all their friends, and other bonus children. Brian enjoys cycling with the Mt. Zion's Cycling Ministry and enriching fellowship around great food.
Degrees & Accolades
D.Min., Golden Gate Baptist Theological Seminary, Mill Valley, CA
M.Div., Talbot School of Theology, La Mirada, CA
B.S., San Diego State University, San Diego, CA