Jeff Iorg: Pastor, author, teacher, leader
Dr. Iorg teaches leadership, preaching, and church ministry courses at Gateway Seminary. He speaks frequently on these subjects in conferences and other venues, including college campuses and leadership seminars. His publications include six books: The Painful Side of Leadership, The Character of Leadership, Is God Calling Me?, The Case for Antioch, Seasons of a Leader's Life, Unscripted and his latest, Ministry in the New Marriage Culture. Iorg has also written dozens of articles and curriculum materials.
Iorg is a graduate of Hardin Simmons University (B.A.), Midwestern Baptist Theological Seminary (M.Div.) and Southwestern Baptist Theological Seminary (D.Min.). He is married to Ann, has three adult children, and three grandchildren. His hobbies include reading fiction, cheering on the Oregon Ducks, and searching for the world's best barbeque restaurant.

To contact the president directly, send him an email at .
Upcoming Book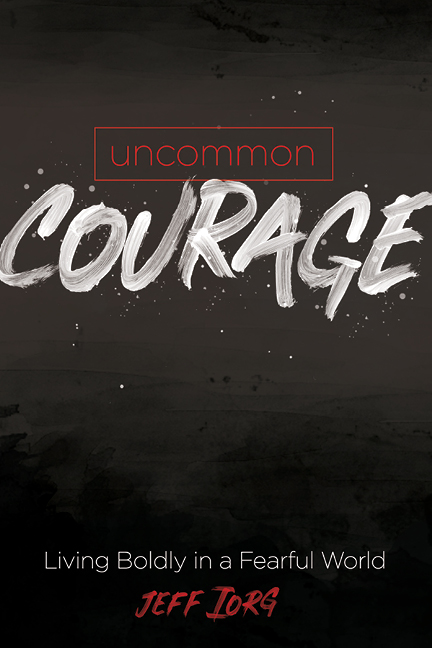 Pre-order Uncommon Courage today!
President's Blog
One of the pastors from a nearby community providing on-sight ministry in Sutherland Springs, Texas is a Gateway graduate. He recently told me, "I never imagined ministering in a situation like this but my seminary training prepared me for it." My purpose in calling this alum was to encourage him. Turns out, he encouraged me even more. One of the tired lines I hear too often is, "They don't teach you that in seminary." Likely, we do.
The Southern Baptist Convention is the largest evangelical denomination in the United States, but it often seems like a small family. Forget six degrees of separation. It's more like two or three at the most.
October 31, 1517 is the traditional date when Martin Luther posted his 95 Theses on the door of the Wittenberg church, outlining his theological position and declaring his opposition to many practices of the Catholic Church. That makes this week the 500th anniversary of the events that marked the beginning of the Reformation.